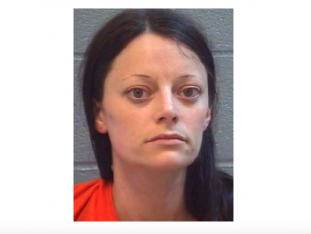 A Phoenix woman who was found guilty earlier this year of faking cancer so she could get a taxpayer-funded, late-term abortion, was convicted in a separate fraud case on Tuesday.  A jury found Chalice Renee Zeitner, 31, guilty on multiple counts related to defrauding groups associated with two veterans charities, according to AZCentral.com.
The jury returned guilty verdicts on "two counts of fraud schemes, two counts of theft, and one count each of money laundering, identity theft and receiving an item obtained by fraudulent use of a credit card," the report states.
The latest convictions stem from what prosecutors reportedly described as a complex scheme where Zeitner assumed multiple identities to enter into a relationship with the charities Veterans Hope and Armed Forces Racing.  She then reportedly used those relationships to scam the Veteran Tickets Foundation into donating tickets and money to those organizations that she ultimately used for her personal benefit.
Additionally, prosecutors said Zeitner stole the personal information of the founder of Veterans Hope and his family and charged more than $25,000 on fraudulently opened credit card accounts.
Zeitner is currently being held in jail while awaiting sentencing in both cases.
Have a tip we should know? [email protected]