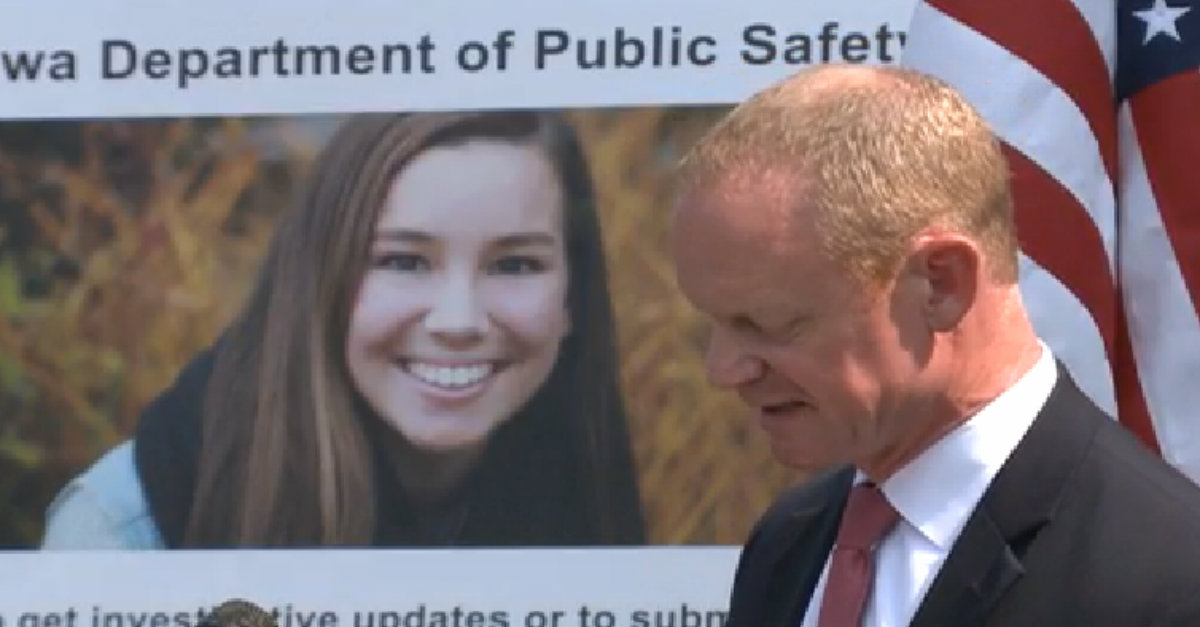 Mollie Tibbetts, the University of Iowa student who went missing on July 18 has been found dead, her father Rob Tibbetts confirmed to Fox News on Tuesday. She disappeared more than a month ago.
The 20-year-old Tibbetts had been staying at the home of her boyfriend's brother in her hometown of Brooklyn, Iowa. She was last seen out jogging. When she didn't show up for work or respond to messages from her boyfriend Dalton Jack, a search ensued.
So far, there aren't any details of where Tibbetts was found, other than the location was in Iowa. Her cell phone and Fitbit devices were not recovered, according to the report.
This news comes a day after Tibbetts' father Rob went back to his home to California after searching Iowa for a month, to no avail.
"Very reluctantly, I'm being told I sort of need to do this," he told KCRG, the local ABC station in Cedar Rapids, Iowa. He said he would come back as soon as there were new developments.
A reward of more than $350,000 had been offered for bringing Mollie home alive.
Word of Tibbetts' body being located comes after authorities were flooded with more than 2,300 tips and volunteers searched the area surrounding where she had been last seen. Police have not announced any arrests in the case.
A press conference has been scheduled for 2 p.m. local time.
This is a developing story.
Alberto Luperon contributed to this report.
[Image via WHO screengrab]
Have a tip we should know? [email protected]