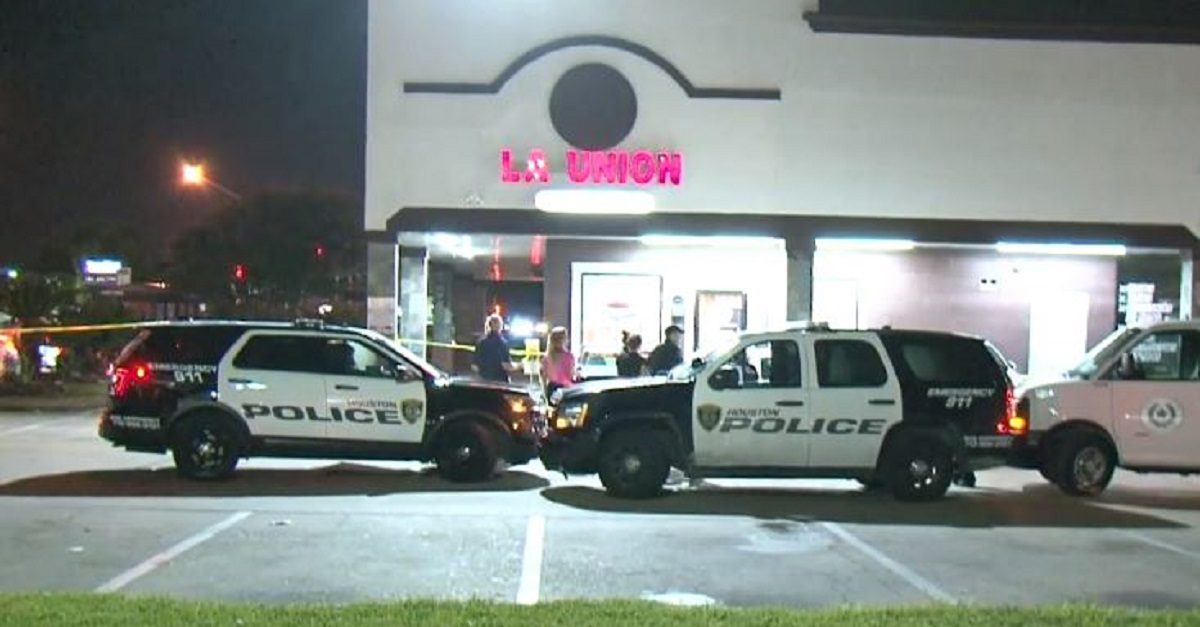 A pregnant 17-year-old high school student was arrested and charged with murder for her alleged role in a shooting that took place at a Texas restaurant. Police say that Elida Lucia Jovel Medrano drove a getaway car for the August 4 attack that claimed the life of Johnny Paramo Torres, 25.
Jovel Medrano told police that she was with two men during a confrontation with rival gang members before the shooting took place, according to the Houston Chronicle. She said they left and came back later with another man, but she stayed in the car. According to authorities, the three men entered the La Union restaurant in the Houston suburb of Alief and got into an argument with Torres. Torres then followed them outside before one of the men allegedly shot and killed him. The three men then got in the car and Jovel Medrano drove away, cops said.
Jovel Medrano, who is five months pregnant, allegedly admitted to driving the car, but she claimed she was forced to do so when one of the men pointed a gun at her and told her to "get him out of there or he would kill her," the police report said. She reportedly said she didn't even know Torres.
Jovel Medrano, who is originally from El Salvador but has been living in Texas for several years, was placed on an immigration hold after a prosecutor said that she was stopped by police because of traffic violations, and an officer thought she looked like she was trying to flee.
[Image via screengrab]
Have a tip we should know? [email protected]