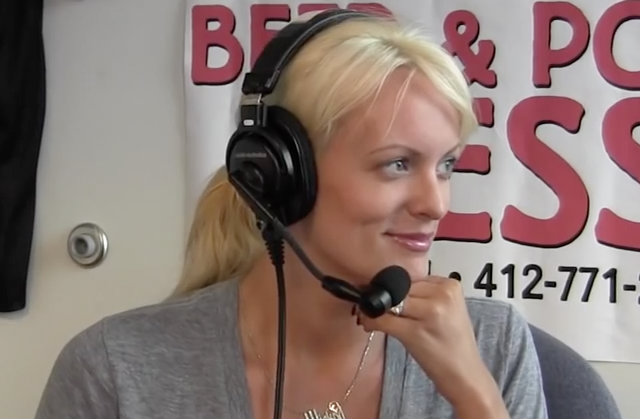 The fallout continues from the Wall Street Journal report that President Donald Trump's attorney Michael Cohen arranged a non-disclosure agreement and payment with the lawyer of porn star Stormy Daniels. Still, and not surprisingly, no one involved has confirmed it. Daniels' attorney and the bank that reportedly handled the payment declined to comment to the WSJ. When Law&Crime reached out for comment, Cohen didn't discuss the alleged NDA and cash, but he did emphatically deny that a sexual encounter happened. He also provided an intriguing letter in Daniels' name. The statement denied that she had a "sexual and/or romantic affair" with Trump, and also denied being paid hush money. Here it is: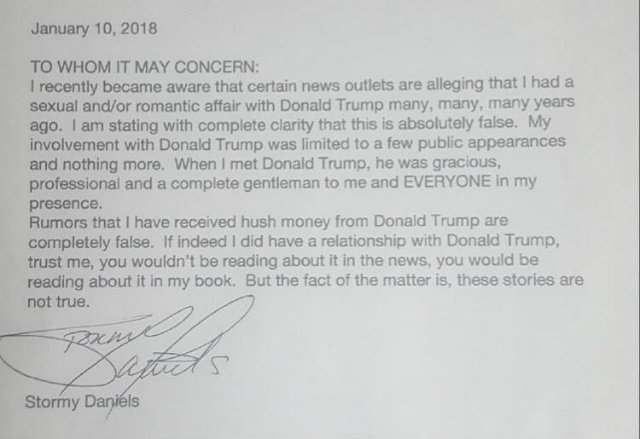 "These rumors have circulated time and again since 2011," Cohen said in a statement to Law&Crime. "President Trump once again vehemently denies any such occurrence as has Ms. Daniels."
Daniels, whose real name is Stephanie Gregory Clifford, did not immediately respond to a Law&Crime request for comment.
Rachel Stockman contributed to this story.
[Screengrab via TribLIVEradio]
Have a tip we should know? [email protected]