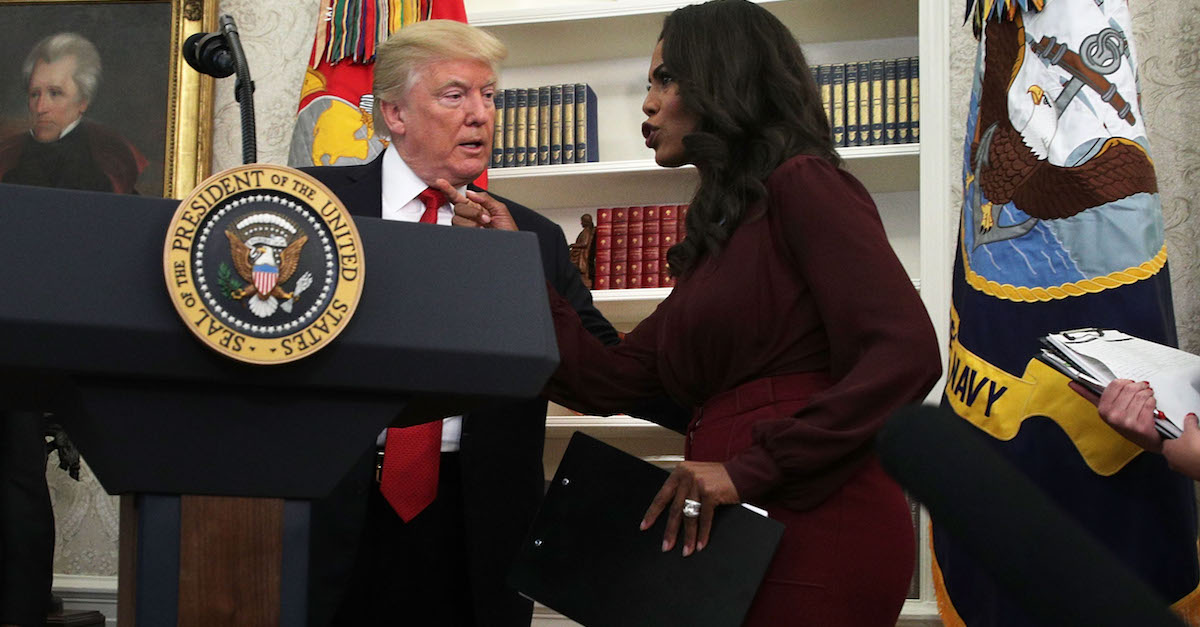 President Donald Trump has very publicly shown what he thinks of former adviser and Apprentice contestant Omarosa Manigault-Newman and her new book, Unhinged, While she was going on her publicity tour, releasing secretly recorded audio of him, and making outrageous claims about him, Trump tweeted derogatory messages about Omarosa, calling her a "lowlife" and a "dog." As it turns out, behind closed doors his reaction arguably has been even more extreme, calling for her to be arrested.
According to a report from Vanity Fair's Gabe Sherman, Trump asked Attorney General Jeff Sessions to have Omarosa arrested. This comes from "one Republican briefed on the conversations." Of course, there's likely no grounds for such action, as Law&Crime has previously explored. Secretly recording conversations like Omarosa did is legal in Washington, D.C. because only one party in a conversation has to give consent there. It doesn't even matter that she did it in the White House, unless the conversations had to do with national defense, which seems highly unlikely, given what she's disclosed so far.
Trump's desire to "lock her up," so to speak, appears to be a reaction what what the president considers to be a "personal betrayal," a former West Wing official told Sherman. Remember, Trump has known Omarosa since season one of The Apprentice. They go back 14 years, and Trump has always been one to value loyalty, both for and from those close to him. Trump apparently views Omarosa's media blitz as a breach of that loyalty.
[Image via Alex Wong/Getty Images]
Have a tip we should know? [email protected]