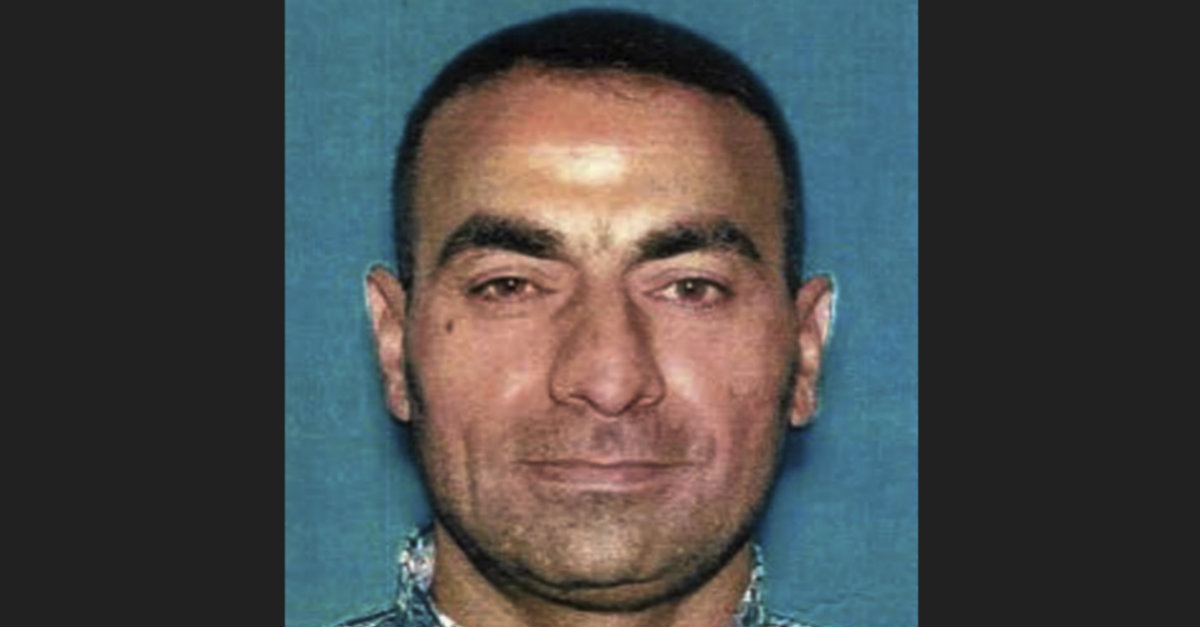 U.S. prosecutors say an ISIS fighter helped murder a policeman in Iraq, and came over to the United States as a "refugee" from terrorism. Omar Abdulsattar Ameen, 45, was arrested Wednesday for allegedly being a fugitive from a foreign government to the United States. Authorities want to send him back so he can face justice for the murder.
The killing happened back in Rawah, Iraq on June 22, 2014, said the U.S. Department of Justice. Ameen was allegedly part of an ISIS caravan of four vehicles heading to the home of local cop Ihsan Abdulhafiz Jasim, according to a memorandum. Members of the convoy, including the defendant, opened fire on the victim. Jasim was on the ground when Ameen fatally shot him in the chest, prosecutors said.
He later fled Iraq, and took advantage of a refugee program to make his way to the United States, prosecutors said. Ameen insisted he was a victim of terrorism, ended up here, and applied for a green card, prosecutors said.
Ameen's family allegedly supported and helped the installation of al-Qaeda in his hometown of Rawah. He was allegedly a member of both that group and ISIS. And, yes, when he applied for that green card, he kept these details from authorities, prosecutors said.
The defendant made a first appearance in court Wednesday before a federal magistrate judge in Sacramento, California. His lawyers didn't immediately return a Law&Crime request for comment Thursday afternoon.
A judge from the Baghdad Federal Al-Karkh Inquiry Court issued a warrant in Ameen's arrest last May 16. By handing over the alleged killer, the United States in turn is fulfilling its obligations under a treaty.
[Image via Department of Justice]
Have a tip we should know? [email protected]