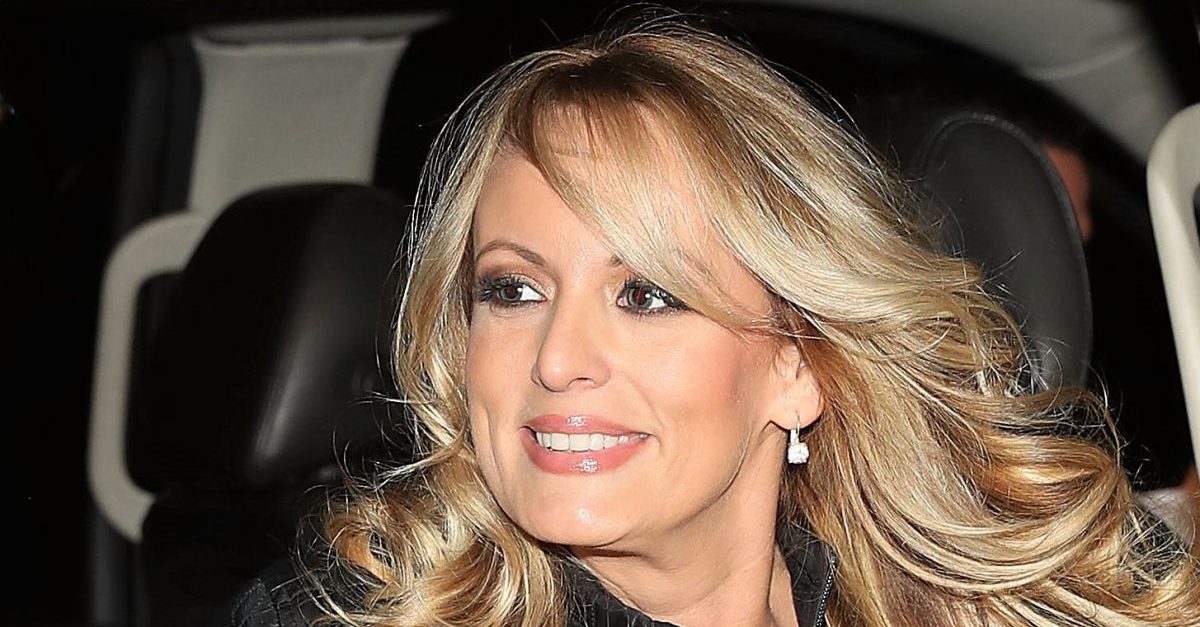 Soon after criminal charges against Stormy Daniels were dropped by prosecutors, the chief of police in Columbus, Ohio admitted that the arrest shouldn't have happened in the first place, TMZ reported.
Daniels was arrested early Thursday morning after her performance at Sirens, a local strip club. An Ohio law prohibits nude or semi-nude dancers at clubs in the state from touching customers, and Daniels reportedly groped undercover police officers during her performance, including touching the breasts and butt of a female cop.
She was promptly arrested, even though the law states that the prohibition against touching is for dancers who "regularly" perform at a club in Ohio. The statute clearly defines "regularly" as "consistently or repeatedly." Prosecutors acknowledged that there was no evidence that this description fit Daniels, who was a guest performer at Sirens on the night in questions, and they moved to dismiss the case.
Chief Kim Jacobs told the gossip site that the she agrees Daniels' arrest never should have happened, and is going to look into why officers took her in.
"While the presence of Vice officers at this establishment is reasonable, the motivations behind the officers' actions will be reviewed internally," Chief Jacobs said.
Daniels was supposed to perform at the club again the following night, but canceled. Her lawyer, Michael Avenatti, said he thinks the officers who arrested his client "knew exactly what they were doing," and that he is going to investigate the matter. He said legal action against the police may be a possibility.
[Image via Joe Raedle/Getty Images]
Have a tip we should know? [email protected]