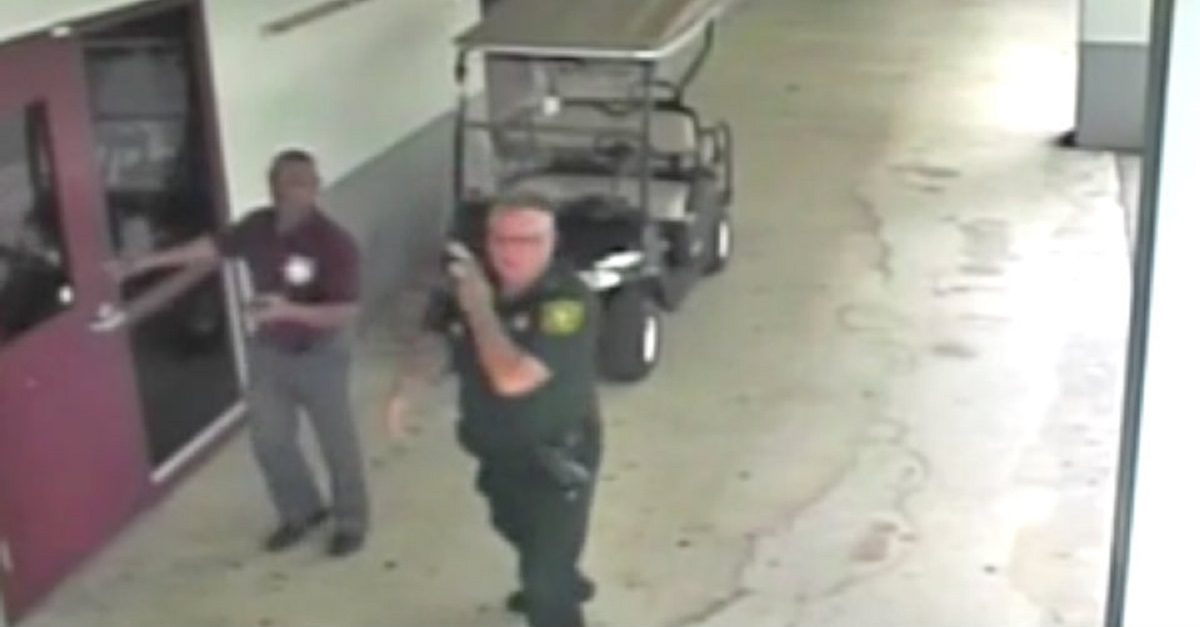 The father of one of the victims of the shooting at Marjory Stoneman Douglas High School in Parkland, Florida filed a wrongful death lawsuit seeking damages for the loss of his daughter. Not only does Andrew Pollack name shooting suspect Nikolas Cruz in the complaint, he is also suing those he believes enabled him, including a deputy who was criticized for not going into the school to stop him.
The complaint quotes Confucius when discussing Scot Peterson, the officer who resigned after it was learned that he remained outside during the school shooting. "To know what is right and not do it is the worst cowardice," it says, adding that Peterson "is a coward."
The lawsuit alleges that Peterson headed towards the building where the shooting was taking place, but instead of going inside, he "positioned himself out of harm's way" and "cowered in his safe location between two concrete walls." The complaint goes into detail of what was happening inside the school, including the murder of his daughter Meadow Pollack.
The complaint repeatedly refers to Peterson as a "coward," and describes those who went into the building ten minutes after Peterson arrived (and after Cruz left) as "real law enforcement officers."
Pollack claims that Peterson is to blame because he was the one person in a position to stop Cruz, who was trained to handle the situation, yet he did not attempt to do so.
Peterson has defended his actions, claiming that he thought at the time that the gunshots were from outside the building. His attorney, Joseph DiRuzzo, said in a statement in the days following the attack:
Allegations that Mr. Peterson was a coward and that his performance, under the circumstances, failed to meet the standards of police officers are patently untrue.
Law&Crime reached out to DiRuzzo for additional comment after Pollack filed the lawsuit.
The complaint also accuses Cruz's late mother Lynda Cruz of failing to properly have Nikolas treated for mental illness or report whatever threat he may have posed to the public. Pollack is seeking damages from Lynda's estate for her alleged negligence. He also makes a claim against James and Kimberly Snead, who Cruz had been living with at the time, alleging that they were negligent in allowing Cruz to have access to weapons while living in their home.
The lawsuit also names various mental health providers for allegedly failing to properly treat Cruz or report the threat that he posed.
While Cruz and those who cared for him are defendants in the lawsuit, Pollack told the Miami Herald, "Peterson is my main target."
"He could have stopped it," Pollack said. "Could have saved my kid. Nobody should be able to not do their job, receive a pension and ride off into the sunset."
Pollack v Cruz on Scribd
[Image via screengrab]
Have a tip we should know? [email protected]