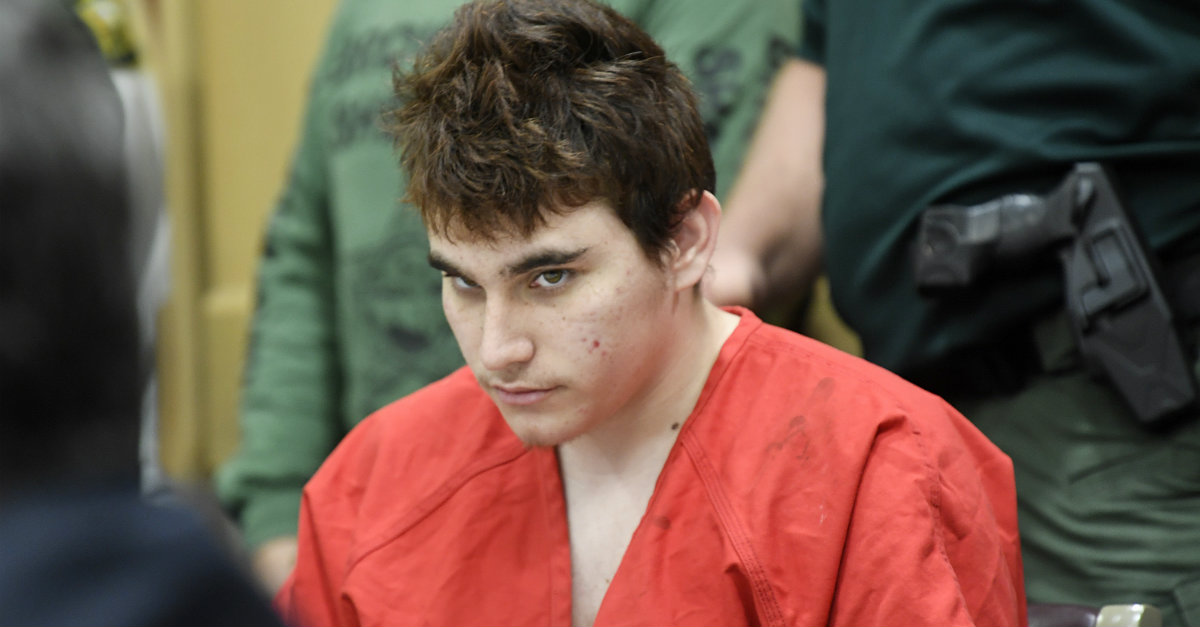 New details about alleged Parkland mass shooter Nikolas Cruz were revealed Friday, but school district authorities gave up more information than they intended to. A consultant's report about his history in the Broward County public school system was heavily redacted, but the blacked-out parts became visible when pasted on another computer file, according to The Sun Sentinel.
"I didn't even know that was possible," Broward Schools Superintendent Robert Runcie told the outlet. He said officials did not mean to release the report in such a way that the entirety could still be read.
The defense argued that that the document, commissioned by Broward officials, was meant to cover the school district's backs.
"It's a whitewash," said said attorney David Frankel in court, according to the Sentinel.
Florida prosecutors say Cruz opened fire with a semi-automatic rifle on February 14 at Marjory Stoneman Douglas High School. 17 people died, and he was charged accordingly with first-degree murder, as well as 17 counts of attempted first-degree murder.
Broward Judge Elizabeth Scherer ordered Friday that the report be publicly released. She ruled that nothing in the document undermined Cruz's right to a fair trial. The redacted details showed parts of his school records, and this was treated as a privacy matter.
The report, which was done by the Collaborate Education Network of Tallahassee, stated that school officials botched their handling of Cruz. Back when he faced being removed from Stoneman as a junior, school officials didn't give him the correct options. He asked to return to Cross Creek School, which focuses on handling special education students, but officials didn't "follow through" the report said. All told, this contributed to Cruz lacking school counseling or special education experience in the 14 months before last February 14.
The report recommended that the Broward school district reevaluate how similar cases are treated, and it suggested that Cruz could have gotten more aid during high school.
Runcie denied that the redactions were meant to hide anything from the public. They were just following the judge's order. The report, he said, was designed to review what went wrong, address problems, and give better training to staff.
Victims of the Parkland shooting were identified as 14-year-old student Alyssa Alhadeff, 35-year-old teacher Scott Beigel, 14-year-old student Martin Duque Anguiano, 17-year-old student Nicholas Dworet, 37-year-old assistant football coach Aaron Feis, 14-year-old student Jaime Guttenberg, 49-year-old athletic director Christopher Hixon, 15-year-old student Luke Hoyer, 14-year-old student Cara Loughran, 14-year-old student Gina Montalto, 17-year-old student Joaquin Oliver, 14-year-old student Alaina Petty, 18-year-old student Meadow Pollack, 17-year-old student Helena Ramsay, 14-year-old student Alexander Schachter, 16-year-old student Carmen Schentrup, and 15-year-old student Peter Wang.
[Image via Taimy Alvarez-Pool/Getty Images]
Have a tip we should know? [email protected]