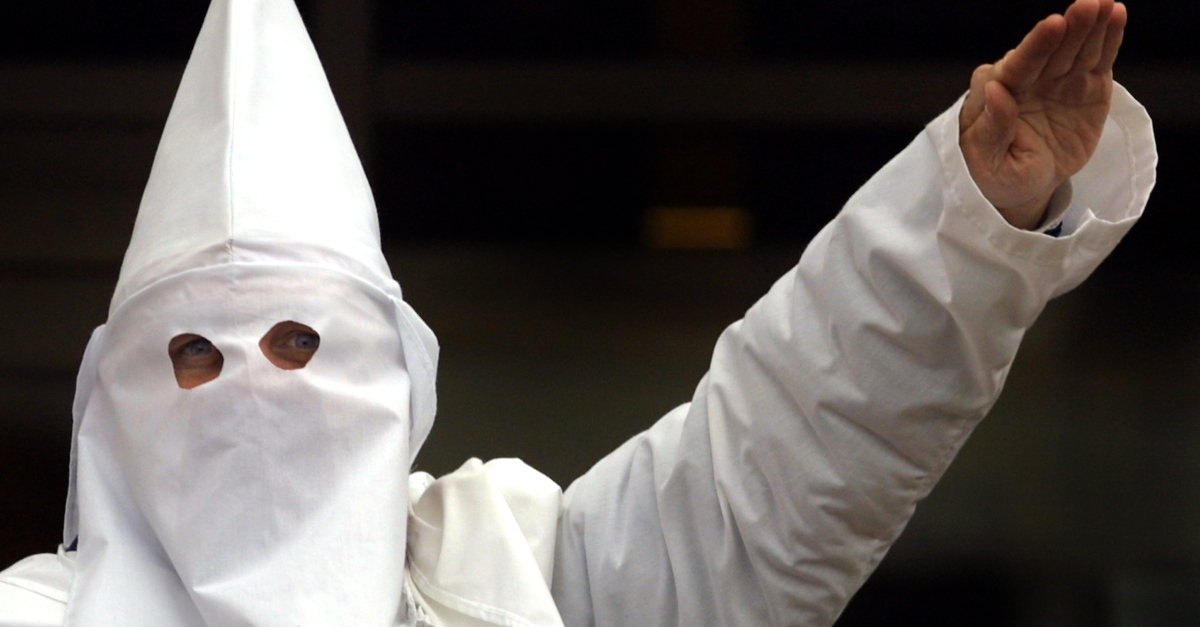 On Friday, New York State Gov. Andrew Cuomo ordered state police to investigate after at least one person in the KKK dropped off pamphlets and candy in a recruitment drive up in Oneida and other counties.
Investigators are to review if the white supremacy and KKK materials are concerned with inciting or promoting hate crimes.
Cuomo also needled a political foe in the statement.
"While President Trump and Republicans in Washington sow divisiveness and hate that is spreading like a cancer across the country, in New York we say not here, not now, not ever," he said in a statement.
The state police's Hate Crimes Task Force and Division of Human Rights are also to launch a public awareness program.
Sheriff's deputies in Oneida County responded to reports on Friday of flyers being left in the area, and Ziploc bags left at the ends of multiple driveways, according to a Local SYR article. Denise Szarek, who is part of the Westmoreland Board of Education, told CNN that the Klan left behind candy bars, and the recruitment drive seemed to be aimed at young people. She suggested that a local person may have downloaded the pamphlets from online.
"They come between 4 and 6 in the morning so the candy bars and packets are at the end of the driveway when kids are getting on the school bus," Szarek said. "The community they hit was a mobile home park so there were a lot of kids in the area, and they hit on some of the side roads, too. Our feeling was that the children (were) being targeted — at least the high school and middle school kids in that age group."
For now, it seems no crimes connected to the pamphlets have been reported.
"I would like to say that I find the KKK an organization that encourages hatred and bigotry and I don't condone this organization or anything it stands for," Oneida Sheriff Rob Maciol said in a statement obtained by Local SYR. "I believe in unity and tolerance. The KKK is against all of those things. However with that said, I have taken an oath to uphold the constitutional rights of all citizens, which however repulsive includes the KKK. The leaving of these flyers and soliciting people to join the KKK is their right." He added that if any Klan member commits a violent act or otherwise breaks the law, the sheriff's office "will not hesitate to file criminal charges against them."
KKK members have previously been known to use candy in recruiting people. Areas in South Carolina and Pennsylvania saw this tactic in recent years.
[Image from 2000 Klan rally via Tim Boyle/Newsmakers]
Have a tip we should know? [email protected]