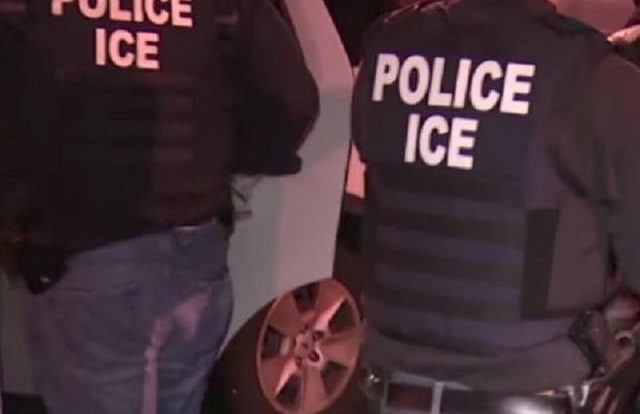 A report yesterday noted that two Phoenix, Arizona Motel 6 locations had a habit of providing the names of their guests to Immigrations and Customs Enforcement (ICE) agents.
The controversial guest-reporting method apparently led to at least 20 immigration-related arrests at the motels in question over the course of the past seven months. Quoted in the article is an unnamed front-desk clerk, who said:
We send a report every morning to ICE — all the names of everybody that comes in. Every morning at about 5 o'clock, we do the audit and we push a button and it sends it to ICE.
No employees were willing to speak on the record, however, and Motel 6's corporate office–as well as their media department–ignored phone calls about the issue for "several weeks" before the story broke.
A local ICE spokesperson similarly demurred. Yasmeen Pitts O'Keefe, the agency's Phoenix-area Public Affairs Officer, said, "I wouldn't be able to confirm how we are getting our information. Those are investigative techniques that we wouldn't be able to talk about."  O'Keefe then seemed to tip her hand, saying:
If hypothetically we were somewhere — if we did administratively arrest some folks — that happens all the time. We conduct targeted enforcement operations every day.
And, apparently the hints and suspicions were more or less right on the money. A report issued today confirms the guest-reporting activities of at least one Motel 6 location.
After the Phoenix New Times published the initial report yesterday, it ignited a massive backlash and firestorm online. Editorial cartoons were fierce and unforgiving. The ACLU got involved. Motel 6's social media accounts drew unprecedented amounts of unchecked scorn. Pro-Trump commentators and conservatives celebrated giddily at the news that people's names were being turned in to the feds.
After all that, Motel 6's corporate office was prompted to respond–by confirming the report and disavowing the practice of turning guest information over to federal authorities. Via Twitter they wrote:
Statement Regarding Recent Media Reports on Phoenix-area Location pic.twitter.com/MPxaspNA6b

— Motel 6 (@motel6) September 14, 2017
[image via Shutterstock]
Follow Colin Kalmbacher on Twitter: @colinkalmbacher
Have a tip we should know? [email protected]