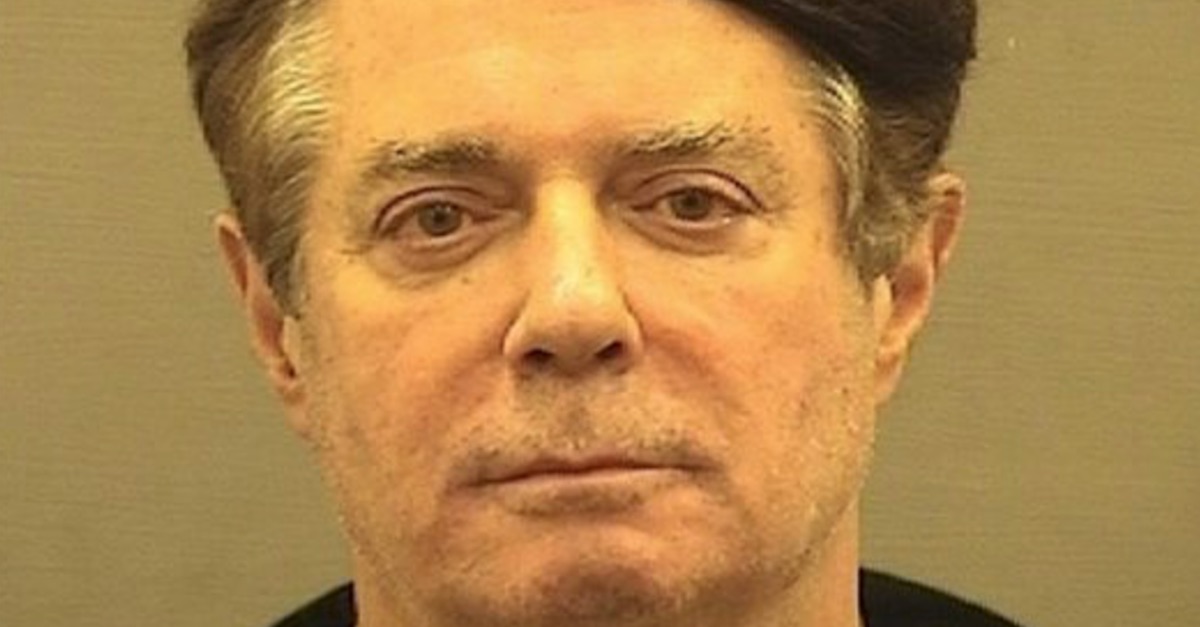 With former Trump campaign chairman Paul Manafort's Virginia bank and tax fraud trial scheduled to begin on Tuesday, July 31, Manafort's attorneys are looking to get a whole month of extra time to jump through legal hoops required by their client's D.C. trial.
It's not really a surprising thing when, for example, college students inundated by multiple projects ask for extensions before handing in a term paper. In this case, instead of college students, it's Manafort's lawyers. While they want a month of extra time to submit a joint pre-trial statement, special counsel Robert Mueller has countered with a week.
In other words, Prof. Mueller says Manafort et al., should be able to juggle all of this just fine and finish their homework in a week.
"Paul J. Manafort, Jr., by and through counsel, hereby moves for an extension of time, from August 1, 2018 to August 27, 2018, to submit a Joint Pretrial Statement. The reason for this request is that Mr. Manafort's [Virginia] trial […] is scheduled to commence tomorrow, July 31, 2018," Manafort's lawyers said in a Monday filing. "[A]s a result of time consuming trial preparation for that matter (which the Special Counsel has estimated will last approximately three weeks), Mr. Manafort requires additional time to confer with the Special Counsel regarding the contents of the Joint Pretrial Statement in this matter."
"Defense counsel has conferred with the Office of Special Counsel. The Special Counsel consents to a one week extension of the deadline to submit a Joint Pretrial Order but objects to the longer extension Mr. Manafort seeks in this motion," they continued.
It will be worth watching whether D.C. federal Judge Amy Berman Jackson is receptive to this request. Manafort's arguments have not ended well for him of late in Virginia, and it was Jackson who ordered that Manafort's pre-trial release conditions to be revoked. That is, after Mueller hit Manafort with a superseding indictment for attempted witness tampering, she's the judge who ordered Manafort  jailed until trial.
The rejection of the argument that Mueller's pursuit of Manafort is outside of his investigation's scope, and a failed attempt to move Manafort's trial to Roanoke, Va. are two examples of recent legal maneuverings that didn't work out. Nor did an attempt to move Manafort closer to his attorneys work out well.
[Image via Alexandria Detention Center]
Have a tip we should know? [email protected]