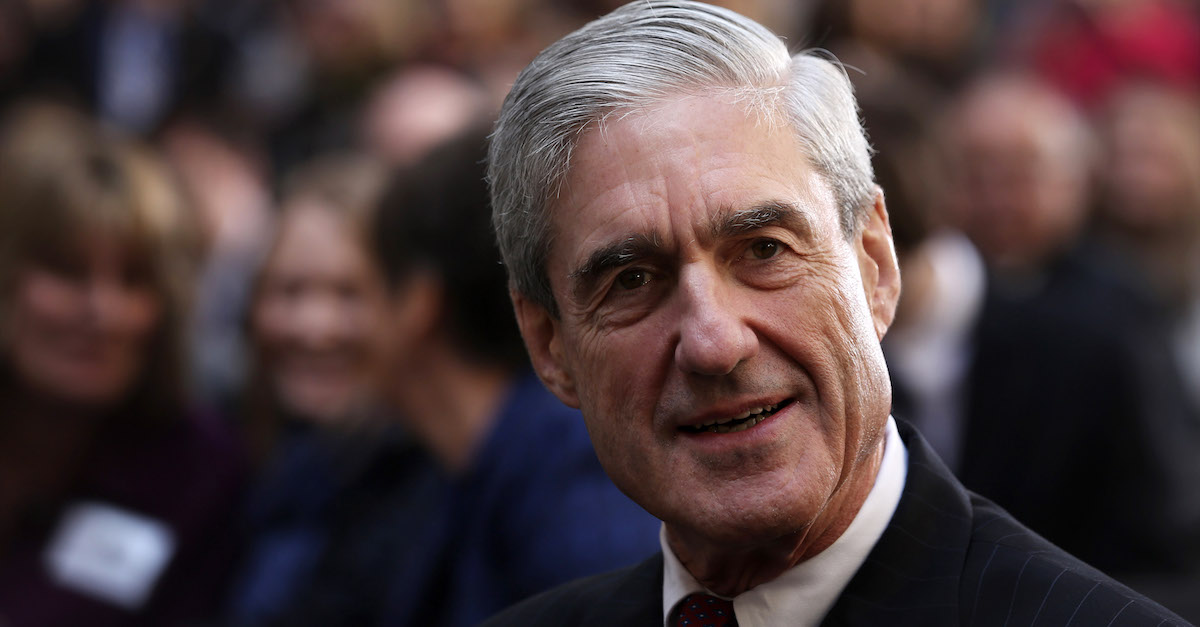 After Special Counsel Robert Mueller submitted his sentencing memo for former National Security Adviser Michael Flynn, the one thing we know for sure is that there's a lot we still don't know. Much of the document was redacted, not only the discussion of Mueller's Russia probe, but also with regards to other investigations that Flynn helped with. In light of this, legal experts are saying that the notion that Mueller's final Russia report is coming soon is way off base.
Former federal prosecutor Renato Mariotti:
4/ What's interesting about that is that it indicates that Flynn has cooperated regarding a criminal case that could be charged. That runs counter to reports by @Isikoff and others that the Mueller investigation is wrapping up.

— Renato Mariotti (@renato_mariotti) December 5, 2018
National security lawyer Mark Zaid had the same takeaway, telling the Washington Post's Jennifer Rubin that we're not seeing an end to the Mueller investigation any time soon.
"The redactions alone should create pause and concern not only to those in the president's inner circle but to anyone who believes Mueller's investigation is almost over," he said.
Brad Moss, a national security lawyer who works for Zaid, appeared on the Law & Crime Network on Tuesday to discuss the Flynn memo. He too found that while a report on possible obstruction may come sooner, we probably won't see a final determination having to do with collusion between the Trump campaign and Russia until well into next year.
"I wouldn't expect to see at least the final collusion report any time soon, maybe the summer of 2019 at the earliest," Moss said. "I don't think Mueller's quite done yet."
In light of the Flynn memo, it now appears that reports of the Mueller probe's end have been greatly exaggerated.
[Image via Alex Wong/Getty Images]
Have a tip we should know? [email protected]