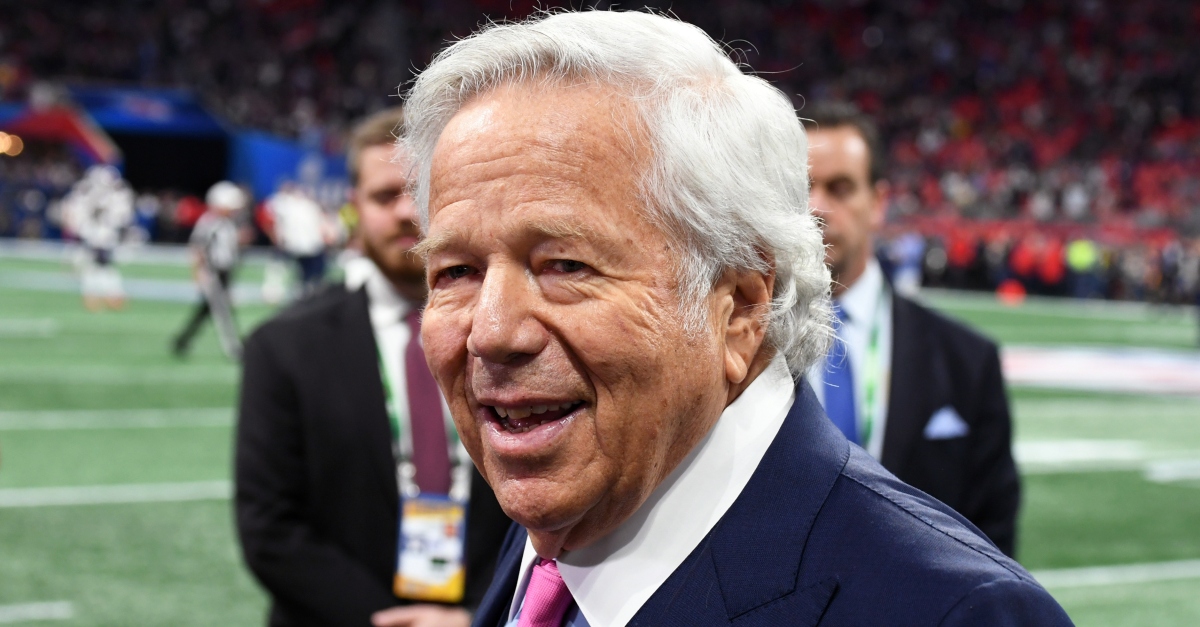 New England Patriots owner Robert Kraft pleaded not guilty on Thursday to two counts of soliciting prostitution. He is requesting a non-jury trial.
Robert Kraft, charged with two counts of soliciting prostitution, pleads Not Guilty@WPBF25News pic.twitter.com/7KmFgTlWxq

— Terri Parker (@wpbf_terri) February 28, 2019
Investigators claim that Kraft entered a spa in Jupiter, Florida on January 19 and 20. He and a woman engaged in a sex act in at least the second visit, prosecutors claim. Authorities say there's video evidence, but Kraft's attorney is pushing back. Legal analyst and Law & Crime Network host Amy Dash remarked on Twitter that asking for trial is a risk, but there's a reason why the defense would want a judge, not jurors, to hear the case.
BREAKING: appears Bob Kraft pled not guilty and wants to go to trial. His lawyer will try to fight using the definition of the statute, but I believe he will lose. This is a risky move because it could result in jail time.

— Amy Dash (@AmyDashTV) February 28, 2019
he specifically requested a non-jury trial. Judge's have more familiarity with the law and better suited for the legal and highly semantical argument his lawyer will likely make. Plus, video more prejudicial when before a jury https://t.co/cppFTcuGEs

— Amy Dash (@AmyDashTV) February 28, 2019
Kraft, 77, was one of 25 men arrested for allegedly soliciting prostitution in Florida. The women involved were allegedly part of a sex trafficking ring, in which victims were lured to the United States for a better life, but were instead kept as virtual prisoners. Authorities said the men may not have been aware of this background, but were still enablers.
Kraft's team just won the Super Bowl. His standing in the league might be in danger, though he's likely to keep his job as long as he doesn't get in any more alleged trouble.
[Image via Kevin Winter/Getty Images]
Have a tip we should know? [email protected]