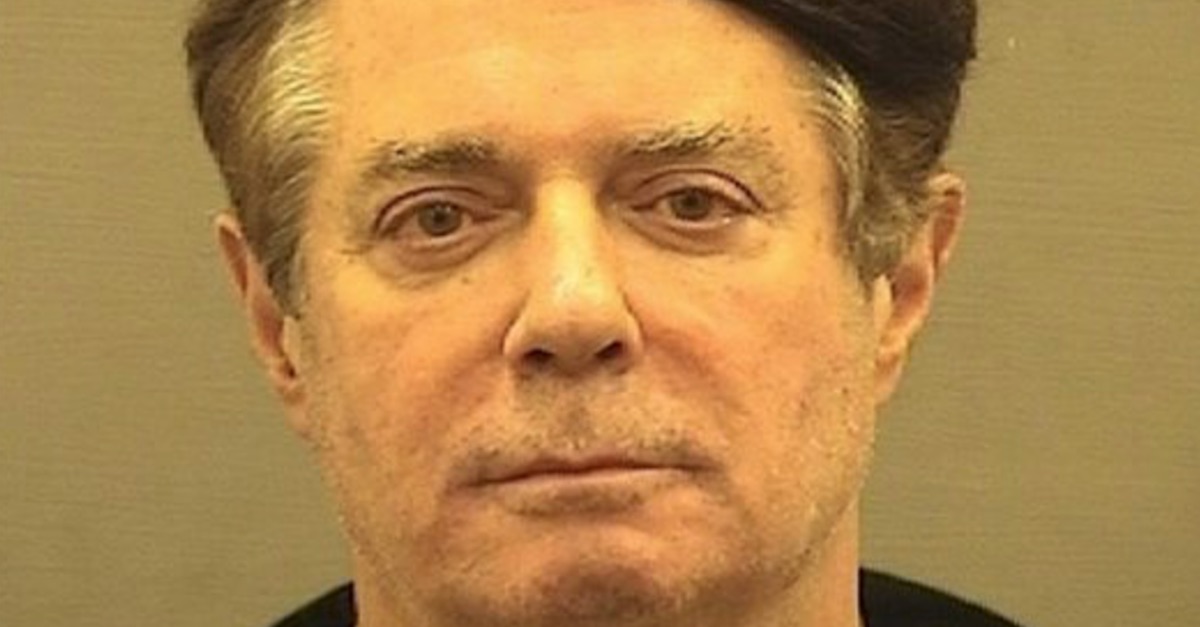 Michael Cohen, the former personal attorney for President Donald Trump, was in a Manhattan courtroom on Wednesday to learn his punishment for campaign finance violations, bank fraud and tax fraud. Cohen also pleaded guilty recently to lying to congressional investigators about the Trump Tower "Moscow Project."
Cohen has been sentenced to 36 months behind bars or three years in prison.
Cohen's criminal defense attorney Guy Petrillo, a former prosecutor with the Southern District of New York (the U.S. Attorney's office prosecuting Cohen), noticeably threw former Trump campaign chairman Paul Manafort under the bus to draw a "contrast" between Manafort's conduct and Cohen's conduct.
Manafort, who was convicted in the Eastern District of Virginia in August of financial crimes akin to the ones Cohen committed, didn't cooperate with investigators even though he said he would, Petrillo argued. Petrillo didn't say Manafort's name, but it's pretty obvious from the context what and whom he was talking about.
Court reporters on scene and others agreed that a Manafort burn was exactly what Petrillo was driving at. Law&Crime's Ronn Blitzer was at the courthouse. He said Petrillo defended his client by saying Cohen's actions stood in "profound contrast" to the "decisions of others not to cooperate, and allegedly to double deal while pretending to cooperate."
Manafort, you may recall, reached a cooperation agreement with the Special Counsel's Office in advance of a scheduled second trial September in Washington, D.C. Months later, special counsel Robert Mueller alleged that Manafort "lied in multiple ways and on multiple occasions" in breach of his deal.
The special counsel said one of Manafort's "principal lies" related to his lobbying associate, Konstantin Kilimnik. Back in June, Mueller issued a superseding indictment, adding obstruction of justice and conspiracy charges to a litany of lobbying and fraud offenses to Manafort's charges. It was then that Kilimnik was slapped for lobbying violations. Manafort referred to Kilimnik as his "Russian brain" in the past. Kilimnik apparently "earn[ed] the title 'Manafort's Manafort.'"
Mueller said that Manafort lied about "interactions with Kilimnik" and lied about Kilimnik's "participation in court two of the superseding information [referred to above]" Mueller also said that Manafort lied about a "wire-transfer to a firm that was working for Manafort," lied about "information pertinent to another Department of Justice investigation" and lied about "his contact with [Trump] Administration officials."
The alleged "double-deal" Petrillo is talking about appears to refer to the joint-defense agreement in place between Manafort's attorneys and Trump's attorneys, plus and the controversial communications that occurred between hose parties about the Mueller probe.
Cohen was facing more than 5 years in prison, so Petrillo was doing everything he can to get that number to come down.
Lawyers from Mueller's office were also present in Manhattan on Wednesday. Prosecutor Jeannie Rhee described Cohen's information as "credible" and valuable" on the matter of "links between a campaign and a foreign government."
Cohen, for his part, accepted responsibility for "each act that [he] pleaded guilty to," including the ones implicating the "President of the United States."
Cohen called his weakness a "blind loyalty to Donald Trump.'
"Today is the day that I am getting my freedom back," Cohen said in court. "I have been living in a personal and mental incarceration ever since the day that I accepted the offer to work for a real estate mogul whose business acumen that I deeply admired."
Cohen's other attorney Lanny Davis told Law&Crime in a statement that his client "continues to tell the truth about Donald Trump's misconduct over the years."
"At the appropriate time, after Mr. Mueller completes his investigation and issues his final report, I look forward to assisting Michael to state publicly all he knows about Mr. Trump – and that includes any appropriate Congressional committee interested in the search for truth and the difference between facts and lies," Davis said. "Mr. Trump's repeated lies cannot contradict stubborn facts."
Davis accused the SDNY of lacking "proportionality."
"Michael has owned up to his mistakes and fully cooperated with Special Counsel Mueller in his investigation over possible Trump campaign collusion with Russian meddling in the 2016 election," he added. "While Mr. Mueller gave Michael significant credit for cooperation on the 'core' issues, it is unfortunate that SDNY prosecutors did not do the same. To me, their judgment showed a lack of appropriate proportionality."
Davis said his legal services are no longer needed.
"Since the sentencing process has been completed, I no longer need to serve as an attorney for Michael, but will continue to serve as a communications advisor," he concluded.
Editor's note: this article has been updated after publication with additional information, including a statement from Cohen attorney Lanny Davis.
[Alexandria Detention Center]
Have a tip we should know? [email protected]