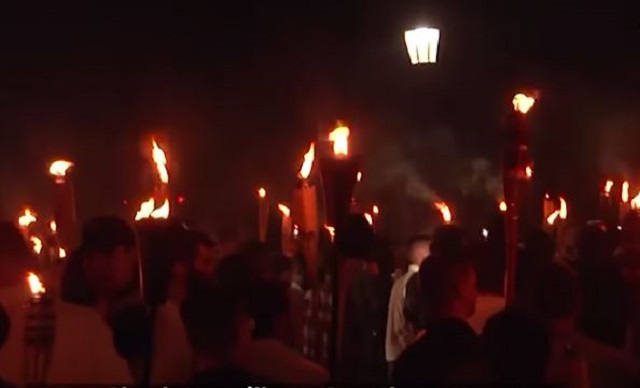 A state representative in Ohio is looking to treat white supremacist and neo-Nazi groups like terrorists in order for law enforcement to deal with them more effectively. The bill, introduced in the state legislature by Democrat David Leland, would direct law enforcement officials to deal with such groups the same as they would domestic terrorists.
"We have a responsibility as keepers of the public trust to stand against violent hate, bigotry and racism in our society and to fight back against domestic terrorism that seeks to threaten our very way of life as Americans," Leland said in a statement. "It's on us as elected officials to ensure tyranny and oppression have no place in a free and democratic society."
The resolution acknowledges that free speech is a "bedrock" of the United States, but says, "white nationalist and neo-Nazi groups promote agendas that are in irreconcilable conflict with our nation's foundational principles of liberty and justice for all."
Illinois has already passed a similar bill.
The Ohio state House is currently controlled by the GOP. It remains to be seen whether Leland's bill has necessary support from across the aisle, but Republican Rob Secour did speak out against white supremacism, saying there is no place for the movement in the United State. "It is time to come together as Americans with love for our nation and true affection for each other," Secour said.
[Image via screengrab]
Have a tip we should know? [email protected]