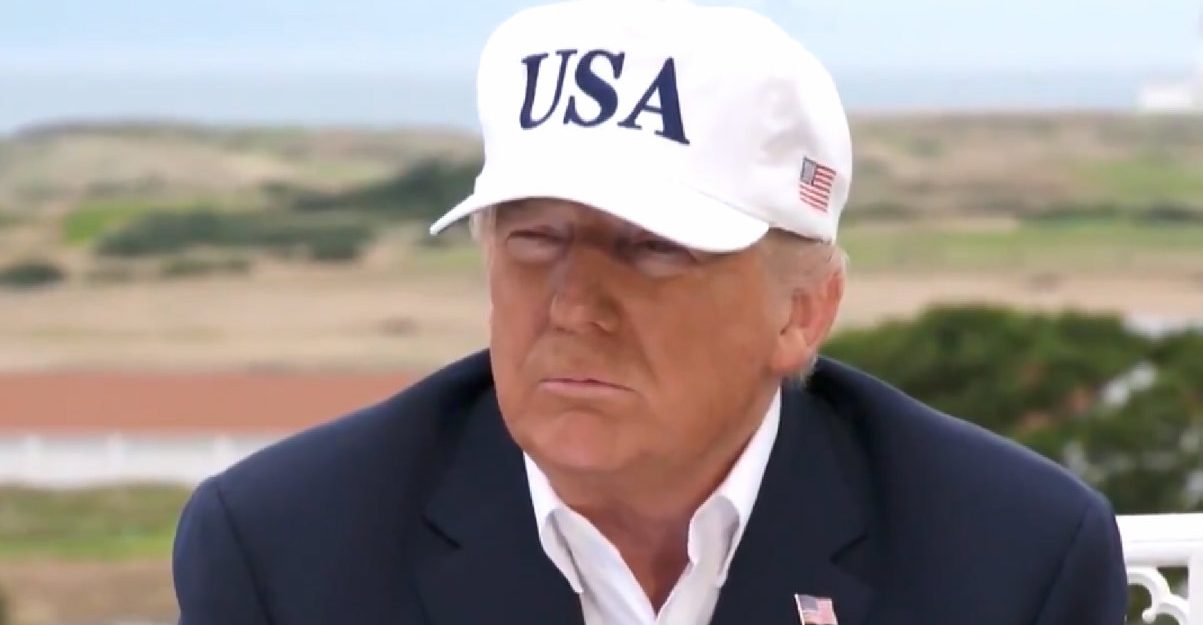 It's Monday and Kellyanne Conway's outspoken attorney husband George Conway just came right out and said his wife's boss, President Donald Trump, is a "disgrace."
Conway, who recently saw fit to start a conservative lawyer group called Checks and Balances as a response to Trump, echoed commenters on Twitter taking issue with President Trump's response to a question about being a Russia asset.
NBC News' Kristen Welker asked the president for a "yes or no" answer to the question of whether he's ever worked for Russia. Trump answered, "I have never worked for Russia," then said Welker was a "disgrace" for asking the question.
Needless to say, the exchange resulted in quick backlash.
"It's a disgrace that the President acts in a way to necessitate that question," said Preet Bharara, the former U.S. Attorney for the Southern District of New York who was fired by Trump.
George Conway quoted Bharara's tweet and added, "And also a disgrace that nothing he says—not even his denial of something as extraordinary as this—can be taken at face value."
Mostly recently, Conway criticized Trump for his susceptibility to flattery in the context of North Korean denuclearization efforts. Conway shared a quote from a Psychology Today article that was unmistakably aimed at Trump: "Researchers found that … the key difference between unsuccessful and successful psychopaths is that the former behave impulsively and irresponsibly, whereas the latter are able to inhibit or at least restrain destructive tendencies and build on their achievements."
Conway also criticized Trump after James Mattis suddenly resigned as Secretary of Defense. At the time, he said Mattis' resignation letter "speaks volumes" since he did not say "a word of praise for Trump."
"Not a word of praise for Trump. Speaks volumes," he said. "No pro forma 'it has been a privilege to have worked with you to [something],' or formulaic 'I am proud that we were able to [fill in here]'—or even the usually obligatory 'thank you for giving me the opportunity to serve,'" he continued.
[Image via CBS screengrab]
Have a tip we should know? [email protected]