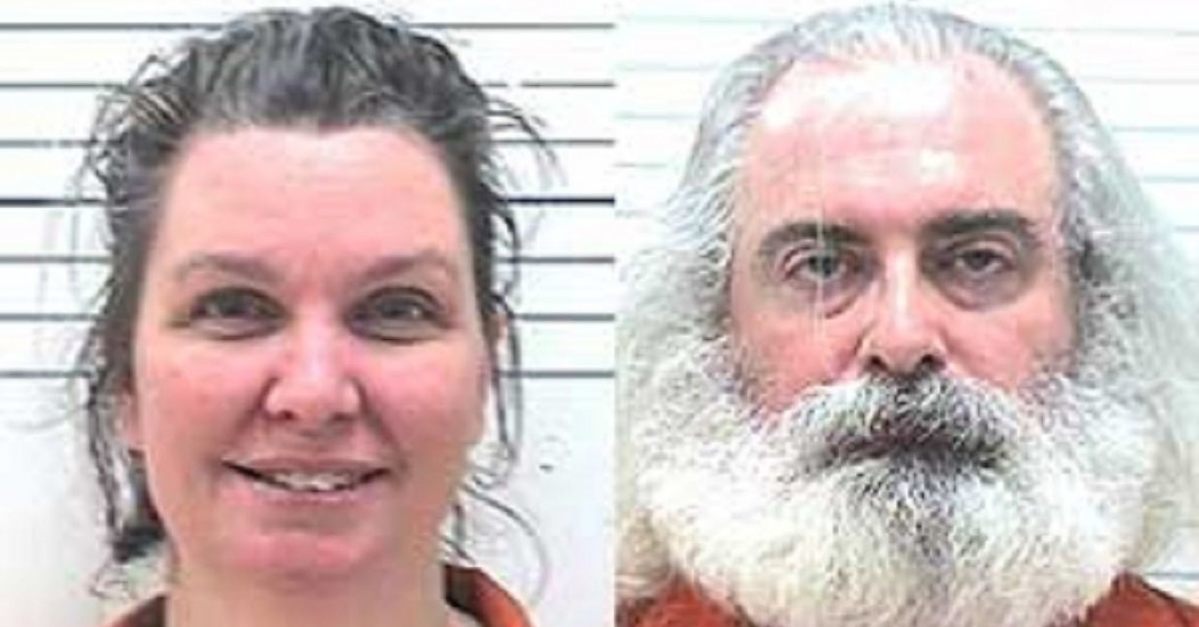 A couple in Oklahoma was charged with manslaughter after their 3-year-old daughter died earlier this year from an aggressive cancer which had the girl suffering from a 17-pound tumor.
According to The Lawton Constitution, Henry Clarence Lilly III, 49, and Bonnie Beth Mills-Lilly, 42, were charged with first degree manslaughter after being accused of not providing medical care for their now-dead child.
The Comanche County Sheriff's Office reportedly began to investigate the parents on January 3 after local authorities received a call that the girl was unconscious but still breathing. According to Sheriff Kenny Stradley, first responders found the girl and six other children living with their parents in a camper vehicle/home. The toddler was then taken to a local hospital where she later died.
Authorities who observed the girl at the hospital noted "severe signs" of malnutrition and potential abuse, according to a police affidavit obtained by the Constitution.
"I observed the child having a severely distended abdomen with a protruding 'Belly Button' swollen legs and what appeared to be some type of injuries to the vaginal and anal areas of the body," Detective Thomas Brown wrote.
After her death, the girl's body was sent to the Oklahoma Office of the Chief Medical Examiner where an autopsy determined that the child had long suffered from cancer.
"That 3-year-old had a 17-pound tumor," Sheriff Stradley noted.
The six additional Lilly children were eventually taken into custody by the Oklahoma Department of Human Services. The children are currently allowed to visit with their parents under the discretion of the social services agency.
Henry Lilly and Bonnie Mills-Lilly are currently being held on $60,000 bond. Special conditions of their bond include GPS monitoring and travel restrictions keeping them within the limits of Comanche County unless otherwise approved by the court.
The couple made their first court appearance during an arraignment on Thursday in Comanche County District Court. They are both due back for a pre-trial hearing on March 18.
Each of the parents faces up to four years in prison if convicted.
[image via Comanche County Sheriff's Office]
Have a tip we should know? [email protected]