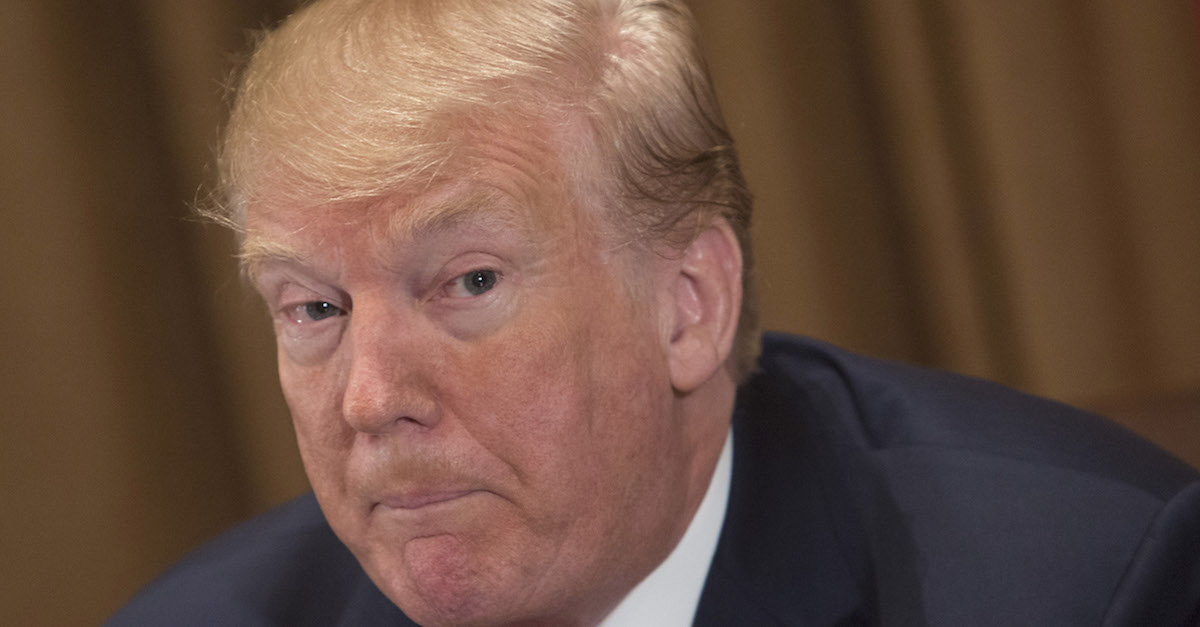 Kellyanne Conway's attorney husband George is no stranger to challenging the utterances of President Donald Trump on Twitter, despite the fact that his wife is a very visible defender of the president. This time, he pushed back on the idea that Special Counsel Robert Mueller's appointment in the first place was "unconstitutional" with a straightforward observation.
If it were true that the appointment of the Special Counsel was "unconstitutional," Conway began, wouldn't Republicans in the Department of Justice (DOJ) like Deputy Attorney General Rod Rosenstein (the person who wrote the memo outlining the scope of Mueller's investigation) have decided not to do that?
"And if this were true, you'd think this conservative Republican-controlled Department of Justice would revoke or decline to utilize the Special Counsel regulations. But it hasn't," he said.
Conway was responding to Politico's Josh Gerstein, who had an observation of his own. He wondered why Paul Manafort hasn't been arguing in D.C. and Virginia courtrooms that the appointment of a special counsel is "unconstitutional."
Trump got the Twitter ball rolling early on Monday with some tweets touting the success of his first 500 days in office. Trump then said, as he often does, that the "witch hunt" is out in full force. He also said that he has the "absolute right to PARDON" himself — but wouldn't need to do so because he's done "nothing wrong."
Then he iced the cake with this "oh, by the way":
"The appointment of the Special Counsel is totally UNCONSTITUTIONAL! Despite that, we play the game because I, unlike the Democrats, have done nothing wrong!" he said.
Conway has skewered Trump before. One instance that immediately comes to mind was his response to the FBI raids of Michael Cohen's home, office and hotel room. Trump pronounced attorney-client privilege dead and Conway replied with a link to the U.S. Attorneys' manual from the DOJ, outlining when it is appropriate to kick down the door of a lawyer.
[Image via Chris Kleponis, Pool/Getty Images]
Have a tip we should know? [email protected]