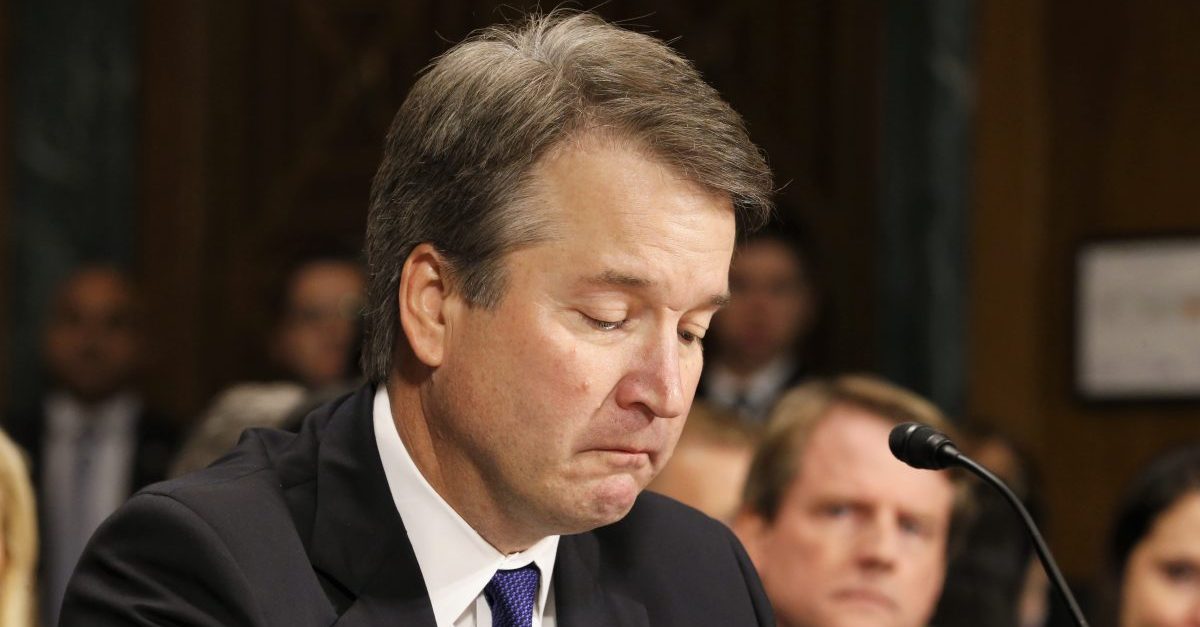 Sen. Doug Jones (D-Ala.) says his female staffers have been threatened with sexual assault by supporters of Supreme Court nominee Brett Kavanaugh.
According to AL.com, the first-term Alabama senator's recent opposition to the controversial nominee and alleged would-be rapist has riled supporters of the D.C. Circuit Court judge in the Yellowhammer State.
In a conference call with reporters, Jones said:
The hate and ugliness I have witnessed is unprecedented, and I hope, God I hope, does not reflect who we really are as Americans, and it has been on both sides. I've even had callers telling the young women who've answered my phones that they hope they are sexually assaulted.
Jones indicated that he would vote against the Kavanaugh nomination last week.
"I believe it was flawed from the very beginning, it will be incomplete at the end because of the needless rush for confirmation," Jones said during the call. "There's simply no need to rush a Supreme Court nomination for a lifetime appointment."
After Kavanaugh tore into his critics and accusers during a second confirmation hearing with a bitter partisan diatribe, Jones said Kavanaugh's conduct was "unbecoming of a judge," and particularly unsuited for a justice on the nation's high court.
Jones expected Kavanaugh to defend himself against the various sexual assault allegations leveled against him by Dr. Christine Blasey Ford and others, but felt the judge disqualified himself by his choice of words.
"The manner in which he went attacking and blaming others I thought was incredibly unfortunate but also demonstrated a partisanship, a lack of independence," Jones noted.
The most-recently-minted Democratic senator–who won his own race after a series of women came forward to accuse disgraced former Judge Roy Moore of sexual assault and of approaching teenage girls at a mall–went on to criticize the entire process.
"There will always be a cloud. They will never get to the bottom of this at all, and that is not just unfortunate for Judge Kavanaugh, it's unfortunate for Dr. Ford and its unfortunate for the Supreme Court," he said.
[Image via Michael Reynolds-Pool/Getty Images]
Follow Colin Kalmbacher on Twitter: @colinkalmbacher
Have a tip we should know? [email protected]