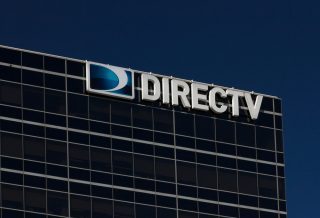 The U.S. Department of Justice is suing DirecTV for allegedly colluding with competitors to block SportsNet LA — a television channel featuring and owned by the Los Angeles Dodgers and Time Warner Cable — from TV subscription packages. The DOJ is accusing DirecTV of orchestrating the maneuver in order to gain negotiating leverage with the channel.
The complaint, which opens with a tribute to the Dodgers that refers to historic greats like pitcher Sandy Koufax, manager Tommy Lasorda, and announcer Vin Scully, alleges that in 2014, DirecTV shared non-public information with competitors Cox Communications, Charter Communications, and AT&T, in an effort for all of them to work together, ensuring that if they all refused to carry the team's channel, they wouldn't lose subscribers to a competitor who had it.
To make matters confusing, AT&T has since acquired DirecTV (and is named as a defendant in the lawsuit), and Charter bought Time Warner Cable so they now owns SportsNet LA.
The lawsuit alleges that DirecTV violated the Sherman Antitrust Act and is asking that the company be forced to cease sharing non-public information regarding negotiation strategies, that they monitor the communications of the executives involved, and provide training for employees to discourage similar activity.
Jonathan Sallet, a Deputy Assistant Attorney General in the Justice Department's Antitrust Division, said in a statement:
As the complaint explains, Dodgers fans were denied a fair competitive process when DIRECTV orchestrated a series of information exchanges with direct competitors that ultimately made consumers less likely to be able to watch their hometown team.
In a statement, David McAtee, AT&T General Counsel, said:
We respect the DOJ's important role in protecting consumers, but in this case, which occurred before AT&T's acquisition of DIRECTV, we see the facts differently.  The reason why no other major TV provider chose to carry this content was that no one wanted to force all of their customers to pay the inflated prices that Time Warner Cable was demanding for a channel devoted solely to LA Dodgers baseball.  We make our carriage decisions independently, legally and only after thorough negotiations with the content owner. We look forward to presenting these facts in court.
[Image via Ken Wolter/Shutterstock]
Have a tip we should know? [email protected]