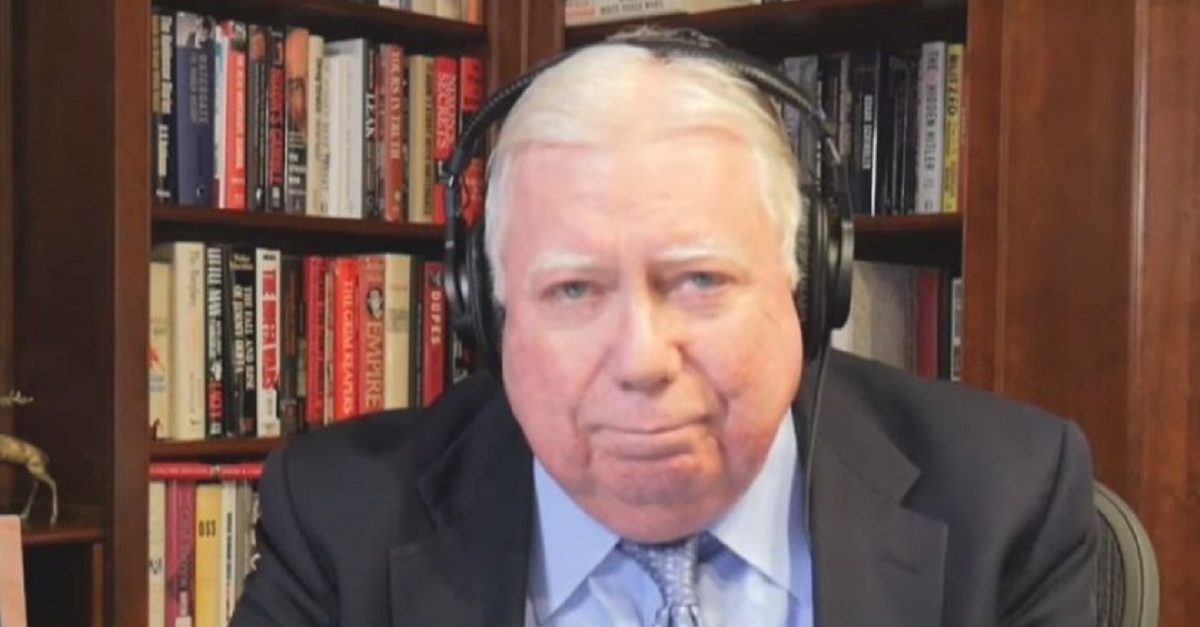 Jerome Corsi had been raising hell regarding his experiences with Special Counsel Robert Mueller's office. The right-wing author reportedly pulled out of plea negotiations with Mueller, then sued him with allegations that Mueller tried to pressure him into lying about communications between him and Roger Stone regarding WikiLeaks. Now that Stone has been arrested and indicted for his own alleged false statements about this, Corsi suddenly appears a lot friendlier towards the Special Counsel's Office.
"Dr. Corsi has reviewed the indictment of Roger Stone ('Stone Indictment') which references him as Person 1," Corsi's lawyers Larry Klayman and David Gray said in a statement. "Importantly, the Stone Indictment does not accuse Dr. Corsi of any wrongdoing and indeed this is the case. Dr. Corsi has fully cooperated with the Special Counsel and his prosecutors and testified truthfully to the grand jury, as well as during interviews with them."
As recently as Wednesday evening, Corsi was on television discussing his experiences—and problems—with Mueller's investigation and Stone. His attorneys' statement on Friday had a much different tone, agreeing with the Stone indictment's references to Corsi, and describing the investigation as "thorough."
"In sum, it would appear that the Special Counsel's investigation has been thorough and complete and the Stone Indictment is accurate with regard to references to Dr. Corsi," the statement continued, "consistent with Dr. Corsi's testimony and interviews, as well as what Dr. Corsi wrote in [his book] 'Silent No More,' and confirms that Dr. Corsi has not been and is not being accused of any illegality."
Law&Crime reached out to Klayman to see if the latest developments have any bearing on Corsi's wishes to push forward with his lawsuit against Mueller, but he would not give a direct answer.
[Image via Newsmax screengrab]
Have a tip we should know? [email protected]