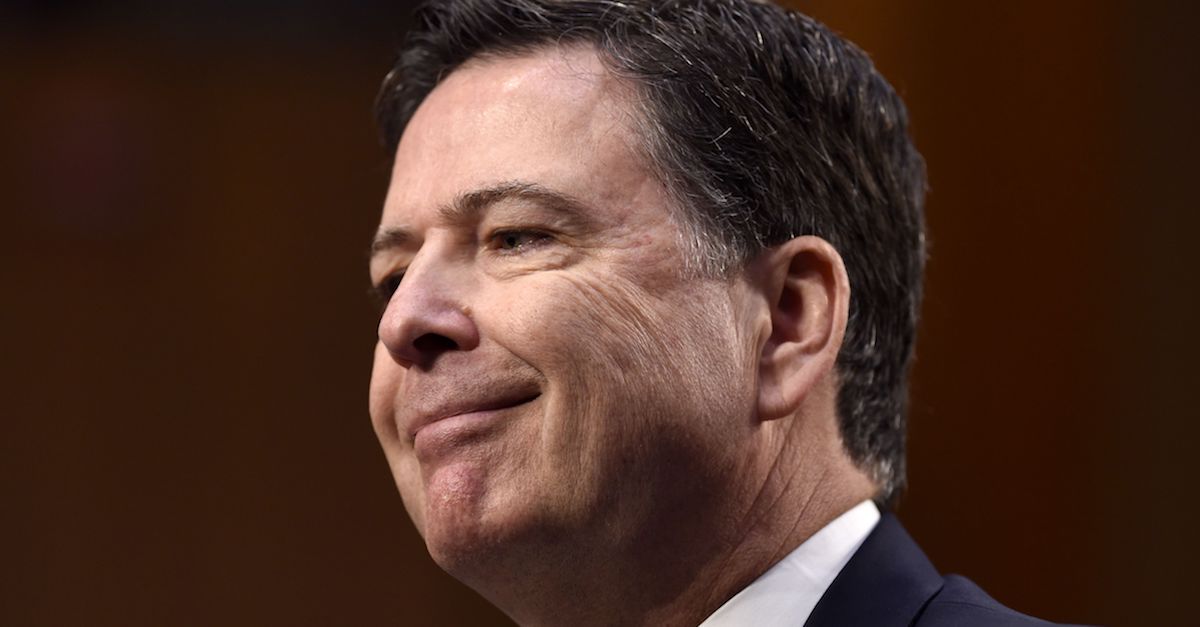 House Republicans on the Judiciary Committee subpoenaed fired FBI Director James Comey and former U.S. Attorney General Loretta Lynch, it was learned on Thanksgiving morning. They are scheduled to appear behind closed doors on Dec. 3 and Dec 4.
Comey himself took to Twitter to announce this development, and said he would "resist" a "closed door thing."
"Happy Thanksgiving. Got a subpoena from House Republicans. I'm still happy to sit in the light and answer all questions," he said. "But I will resist a 'closed door' thing because I've seen enough of their selective leaking and distortion. Let's have a hearing and invite everyone to see."
Comey's lawyer David Kelley reacted to the subpoena and wasn't as vague as his client was, in terms of what "resist" means.
He said that they will fight this "abuse" in court.
"Mr. Comey embraces and welcomes a hearing open to the public, but the subpoena issued yesterday represents an abuse of process, a divergence from House rules and its presumption of transparency. Accordingly, Mr. Comey will resist in Court this abuse of process,"  he said.
It is possible that Comey may be able to drag this out into the new year, when the House of Representatives will officially be controlled by a Democratic majority.
It is worth emphasizing that Comey is not strictly speaking opposed to answering questions, he just doesn't want to do that behind closed doors.
[Image via Saul Loeb/AFP/Getty Images]
Have a tip we should know? [email protected]