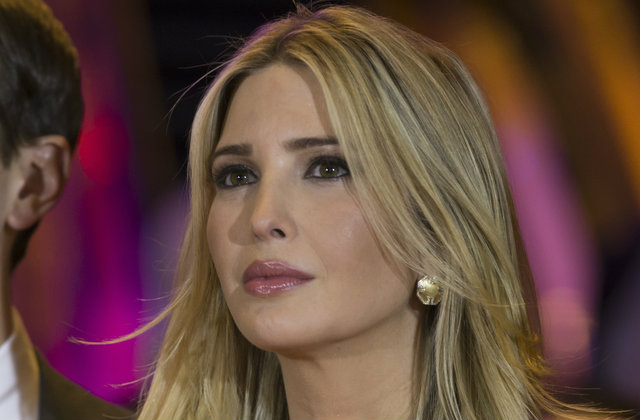 Ivanka Trump allegedly spoke to the Russian lawyer who conferred with Donald Trump Jr. immediately after a June 2016 Trump Tower discussion about possible dirt on Hillary Clinton.
Russian attorney Natalia Veselnitskaya and Russian lobbyist Rinat Akhmetshin reportedly chatted with Ivanka Trump outside the Trump Tower lobby elevators after the infamous and much-scrutinized June 9, 2016 meeting, according to the Los Angeles Times.
Ivanka's possible "involvement"–whether in the meeting itself or, perhaps just generally–is now being explored by investigators working for special counsel Robert Mueller.
An unidentified source for the Times claims the conversation between the three–Ivanka, Veselnitskaya and Akhmetshin–was brief and that pleasantries were exchanged as Veselnitskaya and Akhmetshin made their way out of the elevators after leaving the 5th floor meeting with Trump Jr.
Ivanka Trump has never been alleged to have attended the 30-minute meeting held immediately prior to her chat with Veselnitskaya and Akhmetshin–and is not accused of doing so now.
That same source–purportedly close to the Russiagate investigation–also noted, however, that the encounter was apparently on Mueller's radar because of his interest in all details regarding connections or meetings between members of the Trump family and the two Russian nationals.
According to the Times, "Mueller's investigators want to know every contact the two visitors had with Trump's family members and inner circle."
Details of the encounter between Ivanka Trump, Natalia Veselnitskaya and Rinat Akhmetshin were not previously known to the public and were first reported on today.
[image via Lev Radin/shutterstock.com]
Follow Colin Kalmbacher on Twitter: @colinkalmbacher
Have a tip we should know? [email protected]