Kathleen Zellner, the defense attorney who currently represents Steven Avery, tweeted bold assertions directed towards Ken Kratz, the prosecutor who secured Avery's conviction, as documented in the popular NetFlix docu-series "Making a Murderer." Zellner accused Kratz of making false and defamatory statements in his book about the Avery case, Avery: The Case Against Steven Avery and What 'Making a Murderer' Gets Wrong.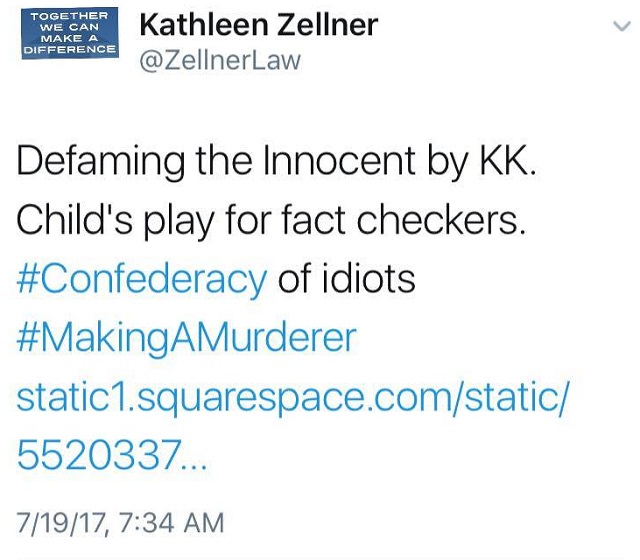 First, in a tweet on Wednesday, Zellner posted a document containing 13 statements that Kratz made in his book, along with supposed refutations of each one.  The tweet bore the comment, "Defaming the Innocent by KK. Child's play for fact checkers." Most of the refutations appear to be clarifications of statements where Kratz supposedly took the liberty of painting a picture of what happened with an overly broad brush, exaggerating details while not necessarily being factually incorrect. Other statements, such as those involving a story Kratz tells of Avery throwing a cat into a fire, are flat out false, Zellner says.
On Saturday, Zellner escalated, saying there could be consequences for Kratz's alleged offense. "No immunity for false statements once you are an ex prosecutor," she said.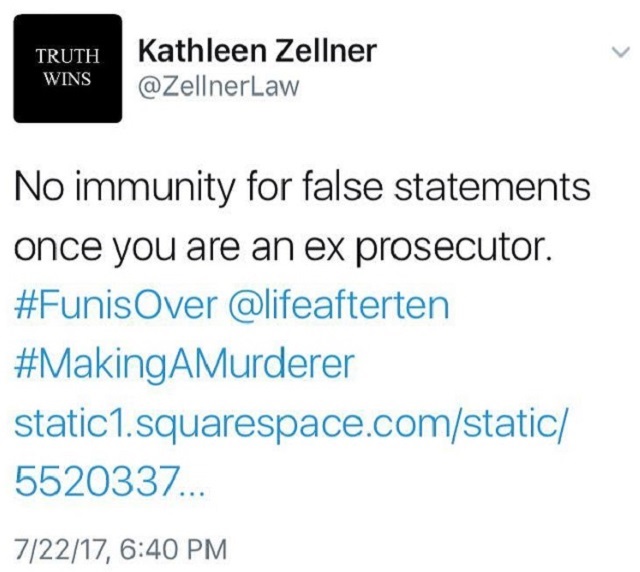 This seems to refer to the idea that a prosecutor is immune from defamation lawsuits related to a case, as long as the case is ongoing. Since Kratz is no longer a prosecutor, he wouldn't enjoy that protection when it comes to statements he's made since then, like in his book. While Zellner didn't come out and say she was going to file a lawsuit against him on Avery's behalf, it sure sounds like she's hanging it over his head.
[Screengrab via WISN]
Have a tip we should know? [email protected]