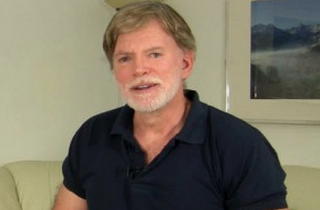 In a 'pro se' lawsuit filled with spelling errors, an imposter claiming to be the former KKK leader and white supremacist David Ernest Duke filed for a temporary restraining order to prevent Donald Trump from participating in the Florida primary.  According to court documents, the imposter claims that Trump is a "danger to Americas (sic) morals, values, systems, and principals." He also appears to be very upset that the Republican presidential front runner stole his ideas, and then disavowed him. He wrote:
After years of hard work I spent writing the book My Awakening about race and immigration Trump think she can dupe Europeans (sic) Americans and throw me under the bus. Now he is taking the credit for proposals that I created to help ake America great again. Donald Trump is a copyright infringer. He disavows me, but his fundamental ideas that I introduced into the Party as a House of Representatives Member …. Donald Trump takes ideas and then disavows the people he borrows them from.
In addition to asking a court to stop Donald Trump's campaign, the fake David Duke is also asking for money due to Donald Trump's "unjust enrichment and media fraud." You may recall, the recent controversy with Donald Trump, who was a bit slow to disavow Duke on the national media. The imposter claimed "ZioTrump, with his violation of intellectual property rights, is acting like a Jewish Supremacist ganster Bloshevik."
"That's the biggest, dirtiest trick I've seen recently," the real Duke told the Tampa Bay Times. "They've really gone into the depths, the enemy. That would be the perfect smear: 'Even David Duke doesn't like Donald Trump.' This lawsuit will most certainly be thrown out.
Here is a copy of the lawsuit:
Have a tip we should know? [email protected]
Rachel Stockman - President / On Air Host