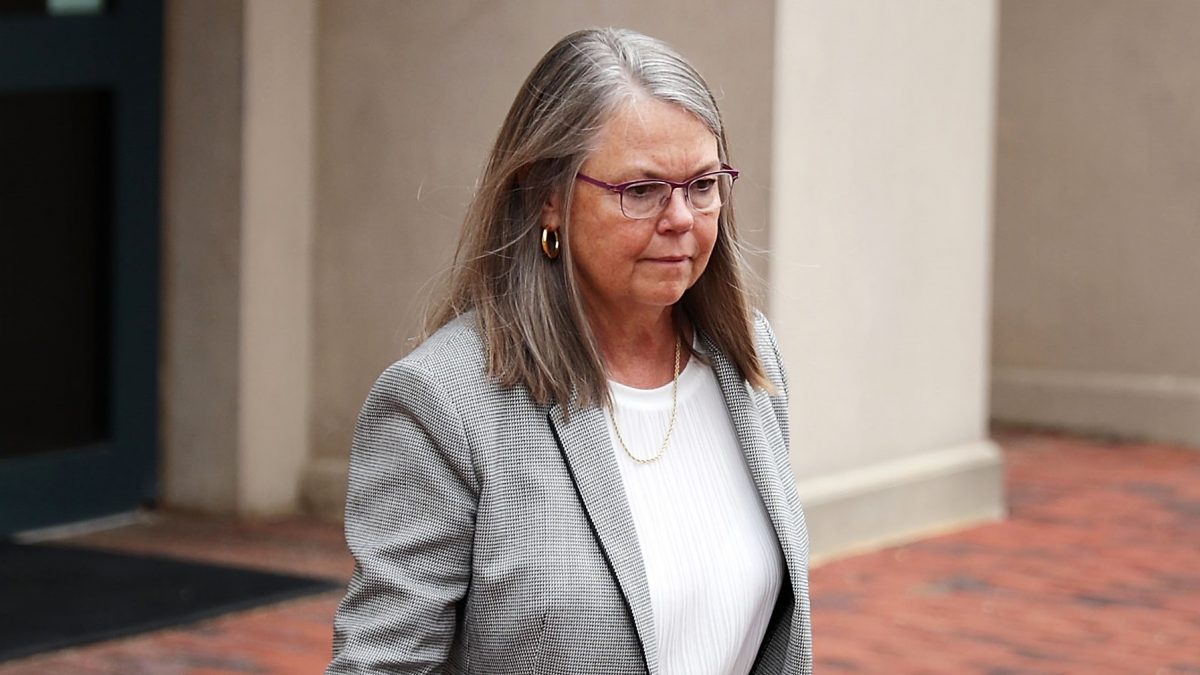 On Friday, Paul Manafort's defense against charges of bank fraud and income tax evasion was dealt multiple blows by an immunized accountant who made several damaging and shocking admissions about her former client's business dealings. The accountant, Cindy Laporta, was among several immunized witnesses identified before the trial began.
While laying a foundation for Laporta's testimony, Assistant U.S. Attorney Uzo Asonye elicited the immunized witness's annual salary. In any given year, it's around $400,000, she said. And despite all the controversy, Laporta is still employed by KWC.
Several points of her testimony stuck out. Particularly interesting were the apparently lax standards employed by the small but exclusive firm. (The firm is small in terms of clients, yet exclusive in terms of the amounts of wealth being dealt with.)
To wit, Laporta testified that KWC didn't often receive requested documents from Manafort or Rick Gates. This was a minor problem, however, because KWC's policies don't require such documents to substantiate their clients' representations — unless audit services are requested, Laporta said. Nor is KWC equipped to investigate or verify anything their clients tell them. In fact, there's absolutely no method by which KWC would investigate potential fraud, according to Laporta.
During her testimony, Laporta said she engaged in multiple conversations with both Rick Gates and Paul Manafort. She noted that Paul Manafort never once mentioned — in speech or in writing — any of his foreign accounts or foreign entities.
Laporta noted that each year she requested information — in writing — regarding any potential foreign bank accounts. It was KWC's express policy to ask such questions via engagement letters. Each year, Paul Manafort never made note of any such foreign accounts, she testified.
When prosecutors asked if information of potential foreign accounts would be important to know, Laporta said that it would. Asked why such accounts would be important to a tax-preparing accountant, Laporta said the information would be necessary to properly account for income, any possible foreign income taxes owed, and for FBAR purposes — because the penalties were severe for noncompliance with the federal foreign account reporting regime.
In one email introduced as evidence, Laporta asked Gates about any foreign account disclosures. Gates' answer was "no change from 2012 . . . use the same as last year."
In another email, this one from Manafort to Laporta, the defendant allegedly wrote, "see below for my answer" and "see answers below." This advice appeared to be in response to a specific question about whether he had any foreign accounts. In his answer, Manafort said he had "NONE."
Prosecutors also ran through a series of fifteen foreign entities owned and controlled by Manafort. Regarding those entities, Laporta said she had no knowledge except for one:  Paranova, Ltd. Laporta said she believed Paranova to be a client of Manafort's international consulting firm but otherwise received no information or documents related to said entities.
During one series of questions, prosecutors asked Laporta about loans from two distinct entities, Telmar and Paranova.
In response, Laporta said she was concerned that Manafort's so-called "clients" were loaning his company funds. "I hadn't seen that before," she said.
During another series of questions and exhibits offered into evidence, Laporta described a conference call between herself and Rick Gates during which another member of KWC — Connor O'Brian — also allegedly took part. During this conference call, Gates allegedly said, "Income tax is too high. He doesn't have that much money." When pressed as to who "he" referred to, Laporta said, "Paul Manafort."
During this conference call, the idea was apparently established to increase a loan amount — and shift income into a loan — in order to reduce Mr. Manafort's income and thus reduce his income taxes.
Prosecutors then asked Laporta how she felt about this decision. She said, "It's not appropriate . . . you can't pick and choose."
In an email apparently responding to the above-mentioned conference call and plan, Gates appears to have written, "We can take it back further if needed . . . I will have to change the loan amount." As part of this email chain, O'Brian allegedly wrote "The loan amount may need to be changed."
The final result of this alleged loan back-shifting was "an income tax bill that Manafort could pay," Laporta said.
After a break, Laporta admitted that she went along with the plan even though she "knew it was wrong." When prosecutors asked her why she went along with what she knew to be wrong, she said because she "had two options." Option one was that she could refuse to file, which might "expose the firm to risk [and] litigation." Or, as a second option, she "could call Rick Gates and Paul Manafort liars." But since they were longtime clients, she "didn't want to do that either," she said.
Prosecutors then asked Laporta how she felt about her behavior. She said, "I very much regret it."
[Photo by Chip Somodevilla/Getty Images.]
Have a tip we should know? [email protected]