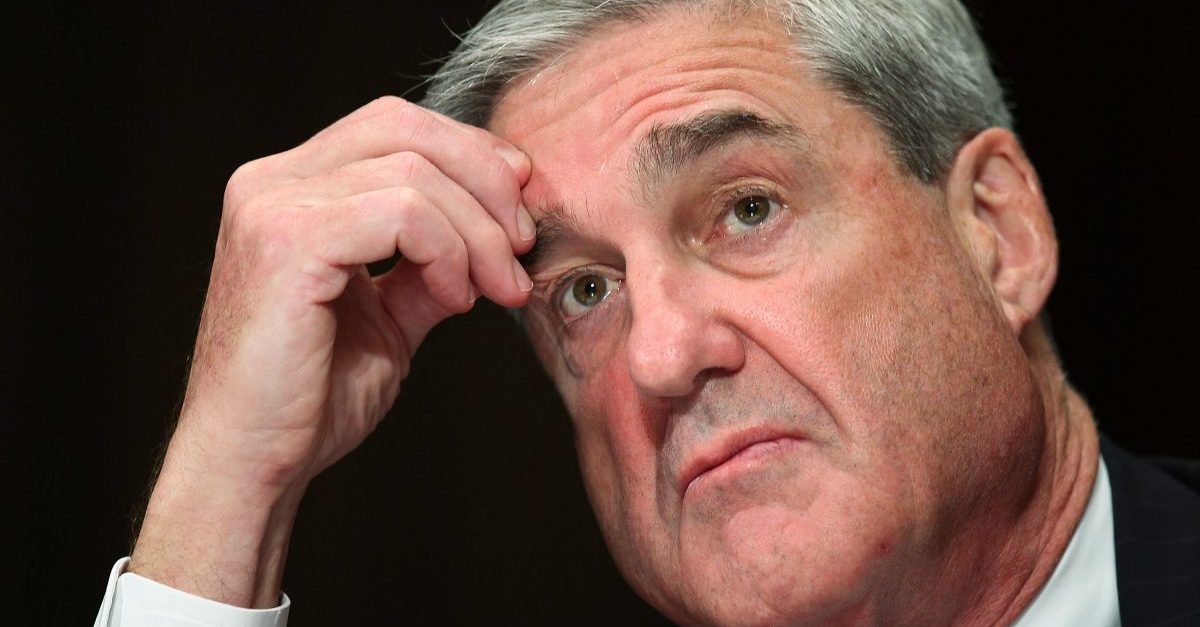 Columbia University professor Jesus Galindez vanished in 1956, and the outcome of a related court case could mean that details of Special Counsel Robert Mueller's investigation may never be seen either.
Galindez was believed to have been possibly kidnapped, taken to the Dominican Republic, and murdered. Stuart McKeever, an author and attorney, has been trying to piece together what happened, and is going before the Washington, D.C. Court of Appeals in his quest to get information from the investigation. As reported by Politico's Josh Gerstein, however, whether or not McKeever is successful could have far-reaching consequences that effect other investigations, including Mueller's probe of Trump campaign ties to Russian election interference.
It all comes down to Grand Jury information, which is normally kept secret. McKeever is asking the court to release the secret information in the Galindez case, claiming that otherwise it would prevent people like him from investigating cases where Grand Juries either didn't finish investigating or dropped altogether. The Department of Justice, on the other hand, argues that judges don't have the authority to do this, unless the information falls under particular exemptions that don't apply to this situation. If the court sides with the DOJ, Mueller may be hampered when it comes to releasing a report about his investigation.
Without any charges filed related to Trump campaign collusion with Russia, the public has no idea what–if anything–Mueller's team has found so far. Typically, an investigation like this would result in a report at its conclusion, which in this case would be submitted to Deputy Attorney General Rod Rosenstein. How much detail Mueller would want to put in it has been anyone's guess, but Mueller may not have a choice if the McKeever court rules strictly against allowing Grand Jury information to get out. That's because it would mean that anything learned during Grand Jury testimony would be off limits for the report. If that's the case, Mueller's report could simply state what they looked at, what their conclusion is, and nothing more.
The Special Counsel's office declined to comment to Politico about this, but a former Watergate special counsel prosecutor noted the importance of McKeever's case.
"There are people who are interested in the options open to Mr. Mueller and his investigation who recognize the potential significance of this case," Philip Lacovara told Politico. "It certainly could complicate matters."
Not only would this affect how much the public learns about Mueller's investigation, it could also keep Congress from finding out about it as well, because the rule's exemptions don't allow Congress to see Grand Jury information either, unless they subpoena it during an impeachment inquiry. If Democrats take control of the House after November's mid-term elections, that could very well end up happening. Otherwise, Robert Mueller's findings could end up lost to history, just like whatever happened to Galindez.
[Image via Alex Wong/Getty Images]
Have a tip we should know? [email protected]