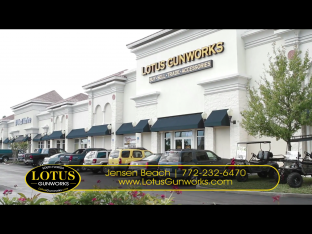 A Florida gun store owner on Thursday said his staff turned away Orlando terrorist Omar Mateen after he raised suspicions while attempting to purchase items just a few weeks prior to the shooting.
Robert Abell, the co-owner of Lotus Gunworks, told ABC News that one of his salesmen refused to sell body armor and bulk ammunition to Mateen and even contacted authorities about his suspicions.
"We knew by the questions he was asking he was suspicious," Abell told ABC News.
The local sheriff's office said they had no record of the incident being reported and the FBI is said to be investigating the report, according to the network.
Authorities have said Mateen was not wearing body armor when he was killed by police early on Sunday morning.  The two weapons used in the attack — a Glock handgun and Sig-Sauer rifle — were legally purchased at a different store prior to the attack.
Have a tip we should know? [email protected]