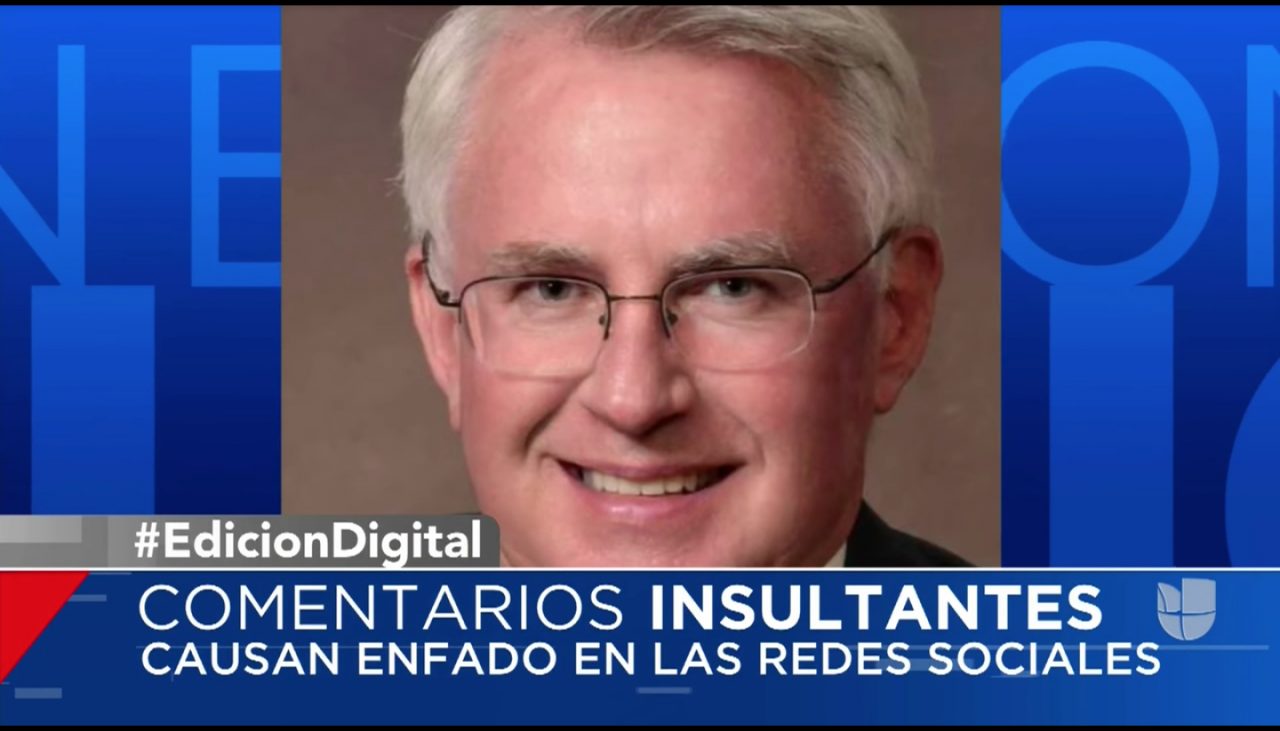 The deputy mayor of a town in New Jersey was forced to resign after posting Facebook comments comparing immigrants to rabid raccoons.
Republican Rick Blood's immigrant-bashing post was posited as an attempt to explain President Donald Trump's "remarkable following." The since-deleted post reads, in part:
You've been on vacation for two weeks, you come home, and your basement is infested with raccoons. Hundreds of rabid, messy, mean raccoons have overtaken your basement. You want them gone immediately. You call the city, 4 different exterminators, but nobody can handle the job. But there is this one guy and he guarantees you to get rid of them, so you hire him…you simply want those raccoons gone!
The post goes on to criticize both Democrats and Republicans as "two-faced & gutless." Using another outdated and bigoted term, Blood's post also claims "illegals are everywhere."
Not missing an opportunity to heap offense upon offense, the post goes on to indulge in a brief bit of anti-Semitism as well. The post continuess:
This country is weak, bankrupt, our enemies are making fun of us, we are being invaded by illegals, we are becoming a nation of victims where every Tom, Ricardo and Hasid is a special group with special rights to a point where we don't even recognize the country we were born and raised in…
In response to a firestorm of criticism from media and constituents in Mendham Township, Blood deleted the post on Sunday evening, apologized in a follow-up post, claimed he didn't actually write the original post and after some pressure—finally—resigned.
Amalia Duarte, the sole Democrat on the Mendham Township Committee—who recently bested Blood in a by-election—said, "I was saddened, disappointed and appalled that Rick would think immigrants are the same thing as a raccoon infestation in your basement. It's really inexcusable for a public official to post something like this. There's just no walking something like this back for me."
Though Blood lost re-election in 2017, he was recently appointed to fill a vacancy. That second chance was spent in quick and less-than-glorious fashion by dint of his Facebook post–and Duarte's urging.
Duarte's refusal to let the matter slide forced the Mendham Township Committee into a closed session after which Mayor Richard P. Diegnan Jr. announced Blood's resignation.
For an archived version of Blood's rant in full click here.
[image via screengrab/Univision]
Follow Colin Kalmbacher on Twitter: @colinkalmbacher
Have a tip we should know? [email protected]