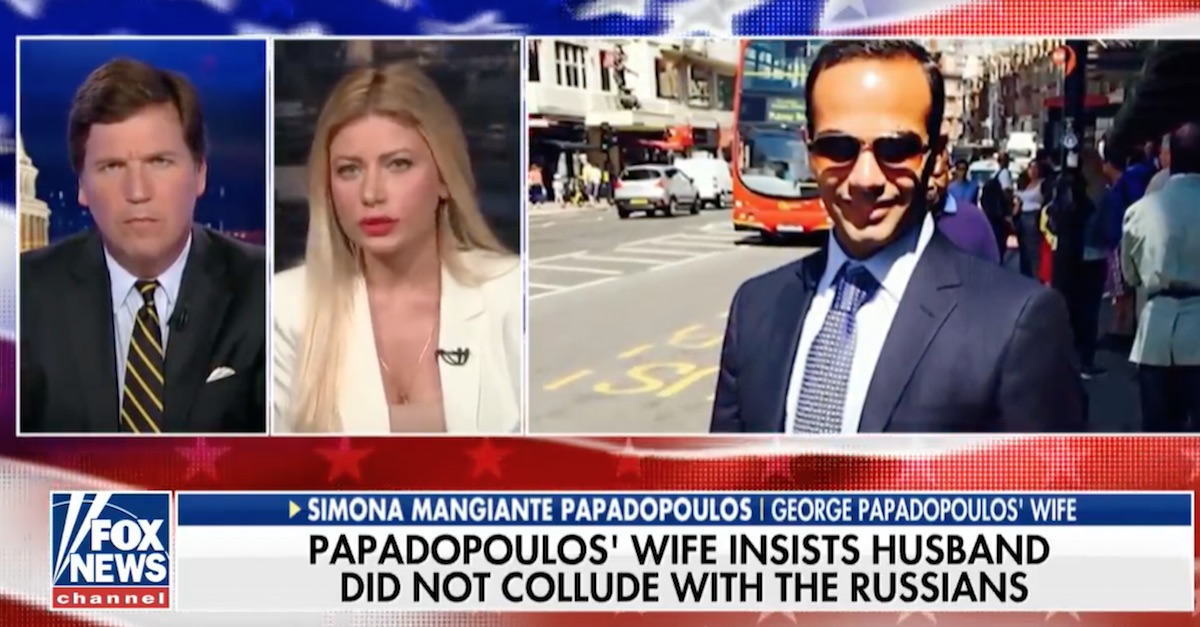 Former Trump advisor George Papadopoulos appears to be in a pensive mood.
"Been a hell of a year. Decisions," Papadopoulos tweeted Monday afternoon.
It's not immediately clear what he was referring to regarding "decisions," but if you've seen what Papadopolous' wife has said lately, perhaps he's having second thoughts about that guilty plea.
Papadopoulos' activities are believed to have provided the impetus for the investigation into ties between the Trump campaign and Russia that is now being led by Special Counsel Robert Mueller. As part of that, he pleaded guilty to lying about his contacts with a Russian professor with links to the Kremlin about possible dirt on Hillary Clinton.
He is currently awaiting sentencing.
Padapopoulos' wife, Simona Mangiante Papadopoulos, has openly hoped that President Donald Trump will pardon her husband.
"I trust and hope and ask to President Trump to pardon him. I hope he will," she said.
Even more recently, Mrs. Papadopoulos said that she wants her husband to take back his guilty plea.
She told the Daily Caller that she wants someone who will not only work to rescind George's guilty plea, but will help him sue the federal government as well.
"The idea is to find a lawyer to drop off his plea agreement and sue the government," she said.
Ronn Blitzer contributed to this report.
[Image via Fox News screengrab]
Have a tip we should know? [email protected]