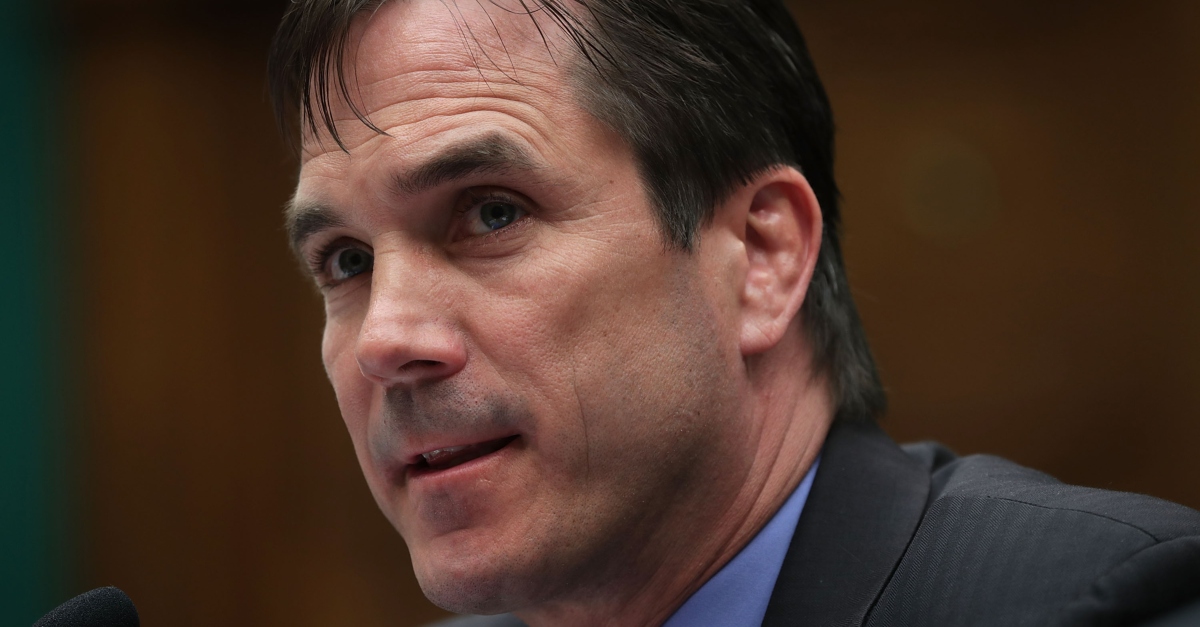 A top Michigan official will stand trial over two deaths connected to the Flint water crisis.
Jurors will decide if state Department of Health and Human Services Director Nick Lyon, 49, is guilty of two counts of involuntary manslaughter, one count of misconduct in office, and one count of willful neglect of duty, according to MLive.
Lyon shook his head as Judge Goggins pushed his case to trial and lambasted his actions in the case. @leonardnfleming @detroitnews pic.twitter.com/HKS2hxgwLj

— Leonard N. Fleming (@leonardnfleming) August 20, 2018
Officials briefly changed the source of Flint's water supply for 18 months starting in 2014, but this exposed residents to increased levels of lead because the water wasn't treated for corrosion. It also, authorities claim, resulted in about 100 cases of Legionnaire's Disease, and ended the lives of 12 people. Lyon is being charged in the deaths of 85-year-old Robert Skidmore and 83-year-old John Snyder.
Prosecutors say the defendant failed to tell the public about this outbreak. Judge David Goggins called Lyon's alleged behavior "corrupt."
"I find this behavior" of Lyon "corrupt," Goggins said, as quiet, "Yes, yes, yes" was whispered in the courtroom. @leonardnfleming #Flintwatercrisis @detroitnews pic.twitter.com/lkLQLgJbVF

— Leonard N. Fleming (@leonardnfleming) August 20, 2018
Lyon still leads HHS, although Michigan Attorney General Bill Schuette called on him to resign.
Gov. Rick Snyder says Health Director Nick Lyon will stay on the job during #FlintWaterCrisis trial https://t.co/tmRRF4Xa7j

— Jonathan Oosting (@jonathanoosting) August 20, 2018
Special Prosecutor Todd Flood asked the judge to make a no contact order to stop Lyon from interacting with HHS employees, according to Detroit News reporter Leonard N. Fleming. Defense lawyer Chip Chamberlain pushed back on this, and said Lyon still has to run the department.
[Image via Alex Wong/Getty Images]
Have a tip we should know? [email protected]