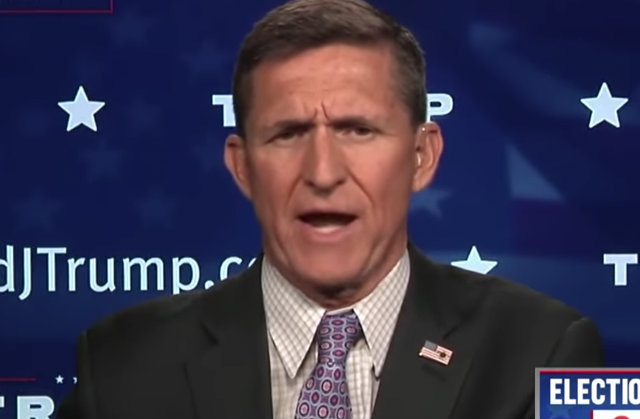 A new judge will preside over former National Security Adviser Michael Flynn's plea deal. The D.C. federal court's Rudolph Contreras stepped down Thursday, and the case was randomly assigned to Emmet G. Sullivan, according to records. A court spokeswoman told POLITICO that Contreras recused himself from the case, but did not explain the reason behind the change. Law&Crime sent the U.S. District Court for the District of Columbia a request for comment.
President Bill Clinton nominated Sullivan to his seat in 1994. Before that, the judge served in the D.C. Court of Appeals, having been appointed by President George H.W. Bush. He has presided over politically touchy cases before. For example, he was the judge in Judicial Watch's lawsuit over Hillary Clinton's alleged mishandling of classified information as Secretary of State.
Flynn pleaded guilty last week to lying to FBI agents about his conversations during the presidential transition with the Russian ambassador about a United Nations resolution against Israel, and United States sanctions against Russia. He has yet to be sentenced, and might dodge prison time, assuming he makes good on his promise to cooperate with Special Counsel Robert Mueller's investigation into Moscow's interference in the 2016 election. This probe involves whether the Donald Trump campaign illegally helped out. In documents declassified in January, U.S. intelligence officials said the Kremlin directed hacking efforts meant to help the president win.
Flynn's plea deal caught a lot of attention. Prosecutors seem to be believe he has information that could help convict someone else. It's unclear who that might be. The special counsel's probe is ongoing, and Flynn is the second related conviction. Trump campaign adviser Greg Papadopoulos pleaded guilty in lying to the FBI about his conversations with Russian professor about dirt on Hillary Clinton. Prosecutors also got indictments against Trump campaign manager Paul Manafort and colleague Richard Gates, but those charges have nothing to do with the alleged ties with Russia. These co-defendants pleaded not guilty, and are scheduled for a trial next year.
A case like this invites fevered speculation, justified or not. The Russia probe invited a unverified salacious dossier, speculation that the president's family or the president himself could face prosecution, and a scrutiny over an anti-Trump text that one member of the Mueller team sent. He got kicked off the investigation because of that, but it might undermine the prosecution's case against Manafort.
[Screengrab via MSNBC]
Have a tip we should know? [email protected]