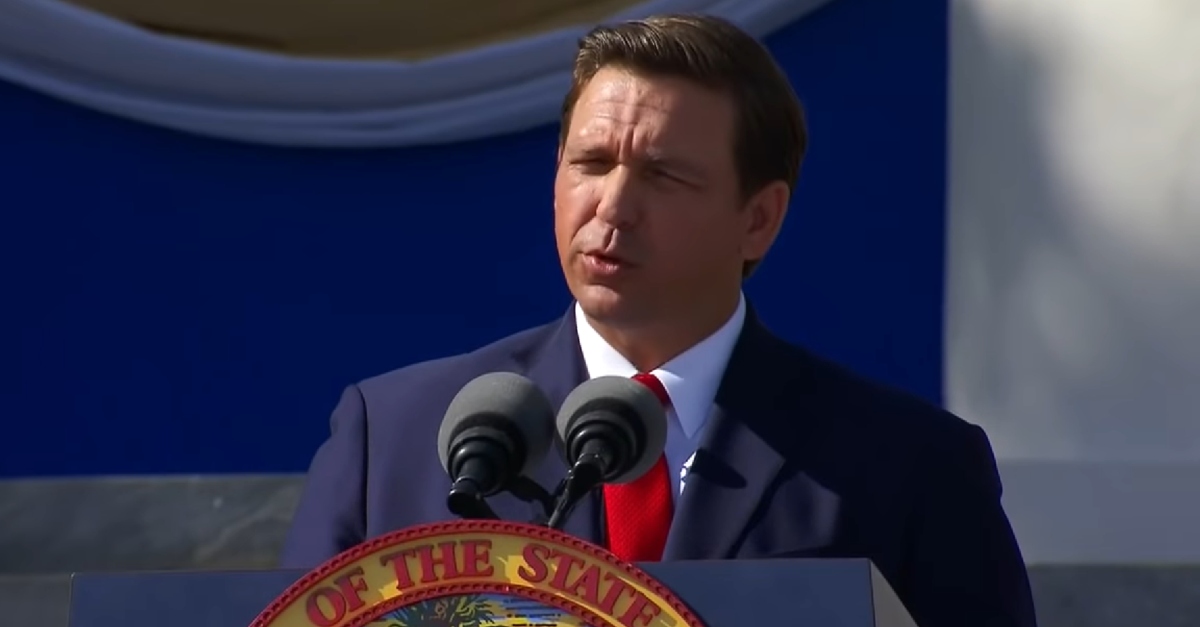 Florida Gov. Ron DeSantis (R) is ordering a grand jury investigation into how school districts statewide are addressing student security. The announcement comes the day before the one-year anniversary of the Parkland mass shooting, during which a gunman opened fire and killed 17 people at Marjory Stoneman Douglas High School in Broward County.
The grand jury will be impaneled for a year and will have subpoena power in reviewing how school districts have been handling security funding, according to the Sun-Sentinel. For the last year, Broward County officials have been scrutinized and criticized for how they handled the shooting. Two security guards and a school resource officer lost their jobs over the incident.
Nikolas Cruz, who was charged in the shooting, previously went to the school and was known for erratic behavior..
"A lot of people were saying it was going to be him," one student said in an ABC report. "A lot of kids threw jokes around saying that he was going to be the one to shoot up the school."
A report by the Collaborate Education Network of Tallahassee stated that school officials botched their handling of Cruz when he left the school as a junior. He asked to return to Cross Creek School, which focuses on handling special education students, but officials didn't "follow through," the report said. Investigators said this contributed to Cruz lacking school counseling and special education experience in months leading up to Feb. 14, 2018.
Victims of the shooting were identified as 14-year-old student Alyssa Alhadeff, 35-year-old teacher Scott Beigel, 14-year-old student Martin Duque Anguiano, 17-year-old student Nicholas Dworet, 37-year-old assistant football coach Aaron Feis, 14-year-old student Jaime Guttenberg, 49-year-old athletic director Christopher Hixon, 15-year-old student Luke Hoyer, 14-year-old student Cara Loughran, 14-year-old student Gina Montalto, 17-year-old student Joaquin Oliver, 14-year-old student Alaina Petty, 18-year-old student Meadow Pollack, 17-year-old student Helena Ramsay, 14-year-old student Alexander Schachter, 16-year-old student Carmen Schentrup, and 15-year-old student Peter Wang.
Cruz was also charged with 17 counts of attempted first-degree murder.
[Screengrab via Fox News]
Have a tip we should know? [email protected]