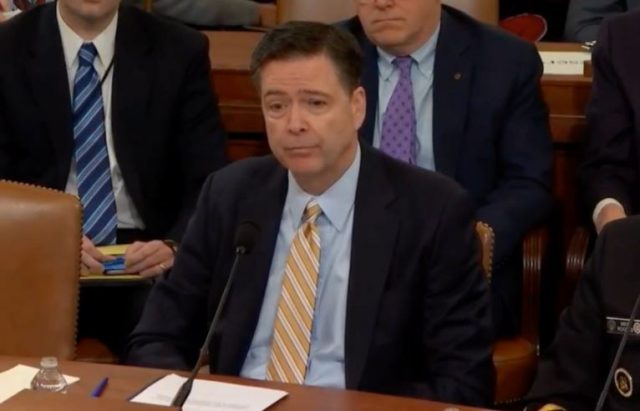 On Monday, FBI Director James Comey appeared before Congress to address issues regarding Russian interference into November's presidential election. During the hearing, Comey was asked about President Donald Trump's tweeted accusation that President Barack Obama had Trump Tower wiretapped while Obama was still in office. Monday morning, Comey stated, "I have no information that supports those tweets."
Comey's testimony on this subject was eagerly awaited by Democrats and Republicans alike. No evidence had ever been presented that Obama had Trump wiretapped, but until Monday, the FBI had not made any official comment on the matter. Now that Comey has said that there is no evidence that Trump's allegations are accurate, perhaps the issue will be laid to rest.
President Trump has yet to publicly address this announcement.
Update 3/20/17 1:04 pm: Trump has commented on other aspects of the hearing from his @POTUS Twitter account, such as whether or not Russia's activities affected the election. So far, he has still not said anything regarding his allegations of wiretapping.
Have a tip we should know? [email protected]