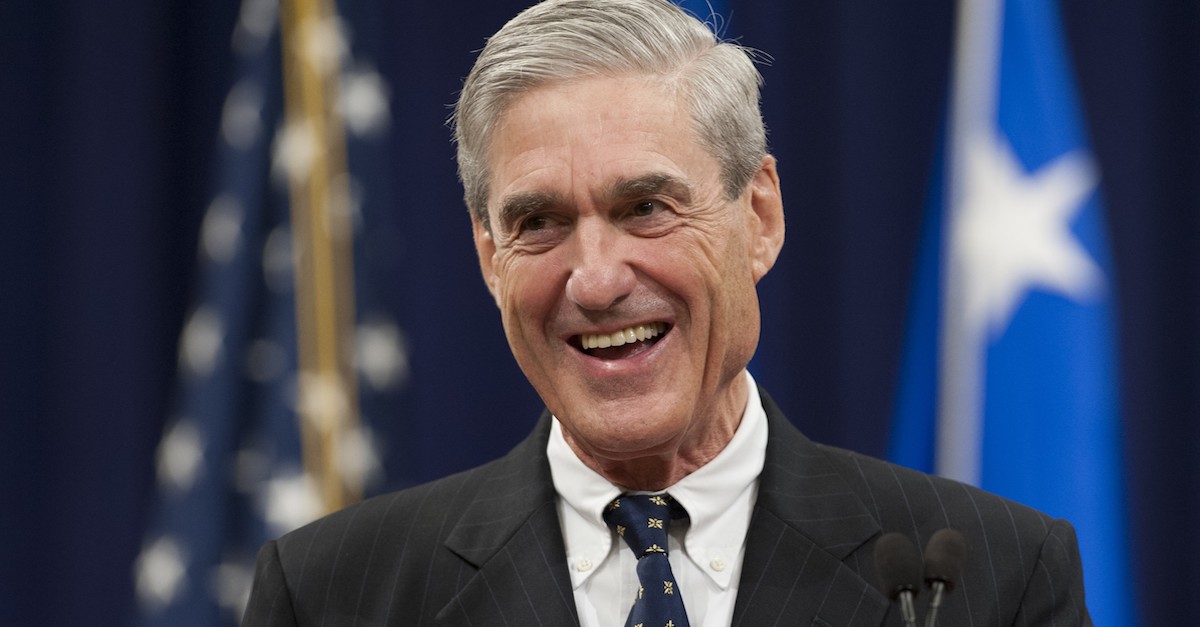 The dog ate his homework?
The attorney for ex-Roger Stone aide Andrew Miller appears to be experiencing some technical difficulties. Paul Kamenar had to ask for some extra time to meet a deadline because, wait for it, Microsoft Word wasn't working as hoped.
They are attempting to use the appeal of a contempt order to renew their challenge of Special Counsel Robert Mueller's authority, a challenge they lost the first time around. But that appeal hasn't been able to get off the ground.
Hat tip to BuzzFeed's legal editor Chris Geidner for pointing out that Miller and Kamenar were told they had to meet a Sept. 7 deadline to file their appellate brief. They asked for an extension and they were granted one until Sept. 10. They asked for another extension on Monday because of Microsoft Word issues.
Before blaming Word, Kamenar alluded to the "expedited nature of the briefing," the "complexity of the issues to be briefed," Labor Day Weekend, responsibilities to other clients and the fact that he is "a sole practitioner with limited resources."
It seems to me that if you're appealing a contempt order against your client, timely filing would be an important goal.

— Chris Geidner (@chrisgeidner) September 11, 2018
There's limited resources, and then there's being able to use Microsoft Word.
Kamenar explained that "[i]n the course of preparing his brief, counsel experienced serious problems with his version of Word that resulted in documents not being able to be edited and saved properly, causing substantial delay in completing the brief for filing today."
He asked for another day's time, saying he regretted "any inconvenience caused to the Court and the parties."
Needless to say, this is not ideal.
(1) This is not good practice of law, but it happens.
(2) I have had to help as or after deadlines have come due to help attorneys who have somehow messed up their Word documents so that they cannot even print to PDF in a file-able form.
(3) This is not good practice of law. https://t.co/fBQsb4KQy3

— Gabriel Malor (@gabrielmalor) September 11, 2018
Kamenar previously explained that Miller being held in contempt for ignoring a Robert Mueller's grand jury subpoena was all part of the plan.
"[W]e asked him to be [held in contempt] in order for us to appeal the judge's decision to the court of appeals," he said.
Judge Beryl Howell had already shut down Miller's attempt to quash the Mueller subpoena, so this is the path they chose. Kamenar tried fighting the subpoena by arguing that Mueller's appointment was unconstitutional. That didn't work, and the latest law practice issues aren't helping any.
In any case, Kamenar was granted an extension.
Update: Andrew Miller, the former Roger Stone associate, was given an extra day, through tonight, for his lawyer to file Miller's appeal of the contempt order he faces for not appearing before Mueller's grand jury. pic.twitter.com/ck1XtxOrsD

— Chris Geidner (@chrisgeidner) September 11, 2018
[Image via Saul Loeb/AFP/Getty Images]
Have a tip we should know? [email protected]