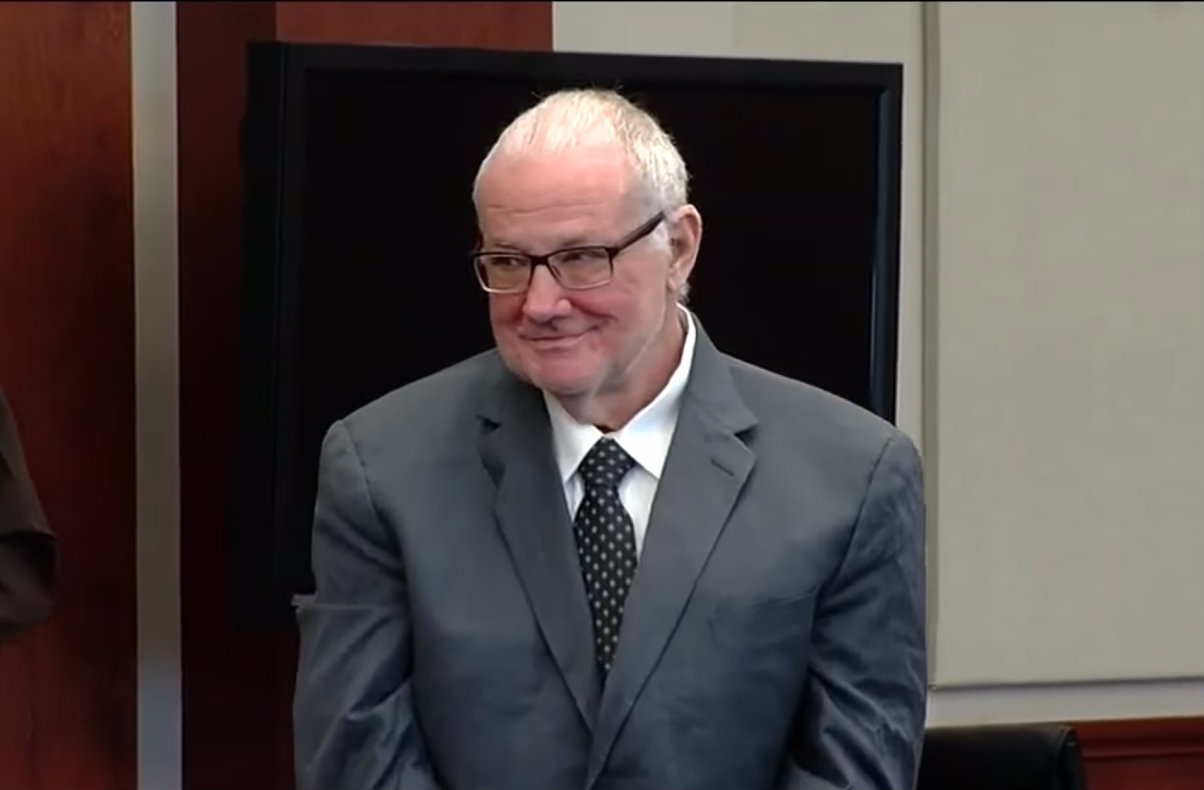 Finally: Former Kentucky judge Tim Nolan was sentenced on Friday for human trafficking charges against adults and minors, according to The Cincinnati Enquirer. He had pleaded guilty in February but fired his attorney in March, and tried to withdraw his plea.
Well, that wasn't to be. The 71-year-old was sentenced to 20 years in prison, though he'll be eligible for parole in four. Prosecutors said Nolan, a Campbell County judge in the 1970s and 1980s, used his local clout to bully women into his sexual demands. He would hang out at women's shelters and even volunteer at drug court to meet opioid-addicted women, Kentucky Assistant Attorney General Barbara Whaley said in court. (Judges and prosecutors had to be brought in from outside of Campbell County because Nolan's local ties created conflict of interest landmines. For example, his daughter is the local circuit court clerk.) Coercion tactics included threats to call law enforcement, and threats to use his connections as an ex-judge to get the women evicated.
Victim impact statements from 19 victims were read in court.
"Tim Nolan knew vulnerability when he saw it," wrote one woman. "He used my addiction as a tactic for control."
Nolan asked for probation. He apologized for what he did, but insisted he was at a first low-risk to re-offend as a first-time offender.
A grand jury indictment in September covered a series of sex crimes over several decades. The oldest was a rape of a "female over age 12" in 1965. The most recent charge against him is said to have happened in 2017.
Nolan will also have to attend a sexual offense class, take an HIV test, and submit his DNA, according to WCPO. He also has to pay a $60,000 fine. He cannot contact the survivors, use social media, or view pornography. Upon release from prison, he must spend the next five years on probation. He needs permission to be around children.
[Screengrab via WCPO]
Have a tip we should know? [email protected]