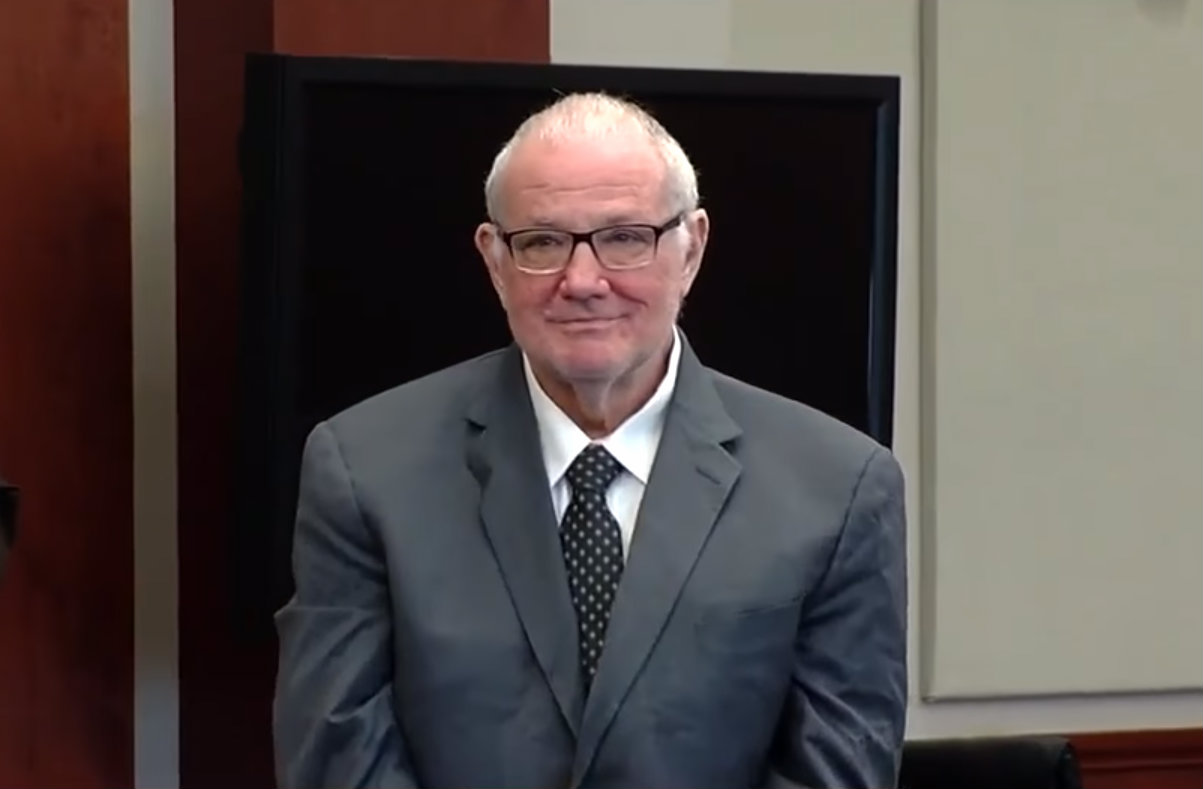 There's been a messy development in an already messy case.
Timothy Nolan, a disgraced former judge from Kentucky, was supposed to be sentenced on Thursday after pleading guilty in February to shocking human trafficking charges involving underage girls.
Not anymore.
Nolan is gearing up to fight charges again, firing his attorneys today over what he said was a conflict of interest, and asking to be his own co-counsel, according to The Cincinnati Enquirer. He even asked Judge Kathy Lape to recuse herself, but she refused. Prosecutors recommended a 20-year prison sentence for Nolan, which would be a virtual death sentence for the 70-year-old. For now, this former jurist is represented by a public defender, and a hearing is scheduled for May 4.
Margo Gubbs, one of the attorneys who represented him, said in court that he didn't explain why he fired them.
"He has not informed us of the reasons behind it," she said.
Nolan played a pretty big role in Campbell County life for decades. He was a judge there in the 1970s and '80s, later serving in a local school district, and working in the Trump presidential campaign as county chairman. Police stepped in last April, however, and arrested Nolan. They said he plied an underage victim with alcohol and induced her to sexual acts. A judge in this case revoked his bond in June after more alleged victims stepped forward.
Charges mounted, with a grand jury indicting him in September on multiple counts, including raping a female over the age of 12. Allegations go back decades, even to 1965. Nolan "finally" pleaded guilty in February to 21 counts involving the sexual abuse of 19 women and girls. Prosecutors said he threatened survivors with arrests and evictions, and plied minors with alcohol, heroin, and painkillers.
[Screengrab via a WCPO video from February]
Have a tip we should know? [email protected]