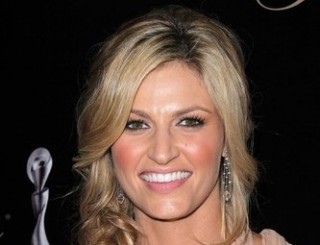 After a day-long deliberation, a jury found both Michael Barrett and the Nashville Marriott liable in the Erin Andrews 'Peeping Tom' stalker case.
The trial included emotional testimony from Andrews and her family, which ultimately led to the jury holding Barrett responsible for rigging a peephole to take video of Andrews naked in her hotel room and posting it on the internet, and the Marriott liable for enabling Barrett by giving him the room next door. Barrett had already been sentenced to two and a half years in jail for his actions, after pleading guilty to interstate stalking charges in a criminal case in 2010. It is likely that the Barrett and the Marriott will appeal the decision.
The jury awarded $55 million, with over $28 million apportioned to Barrett, who was found 51% at fault, and over $26 million from Windsor Group, the Marriott's owner and manager, who was found 49% at fault. While she did not get the full $75 million that she sought, Andrews was awarded a hefty chunk of change. The question now is will an appellate court knock it down and if so by how much. Now that the parties have been held accountable, perhaps she will also gain some closure from the ordeal that began in 2008.
[image via Shutterstock]
Have a tip we should know? [email protected]