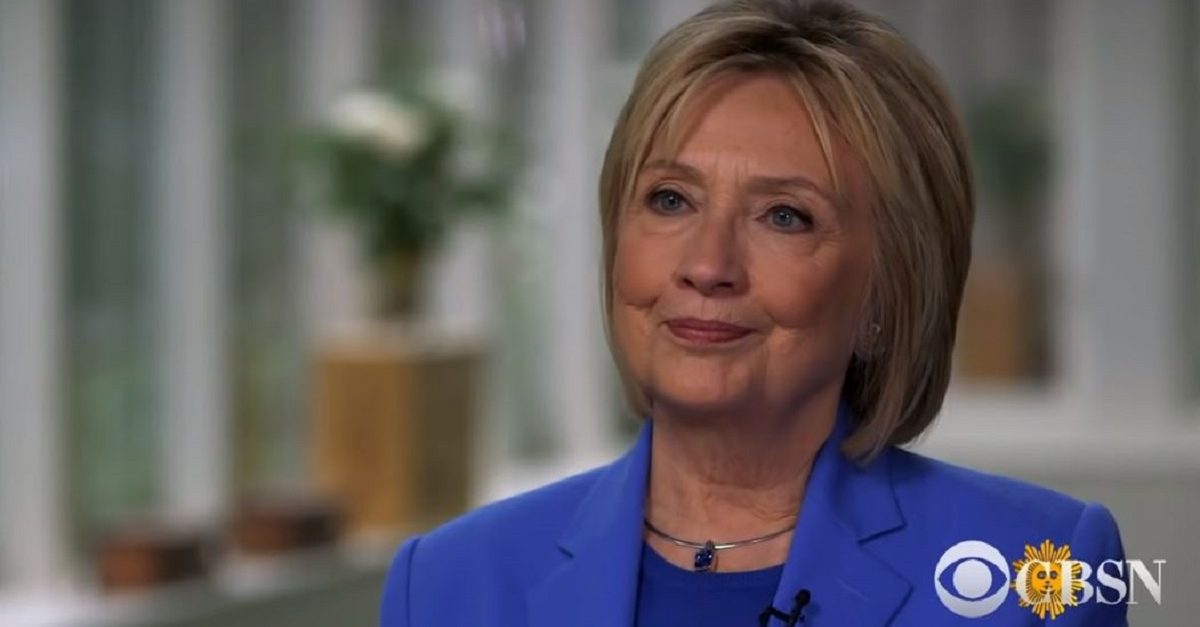 New emails made public by a FOIA request reveal Hillary Clinton's lawyer's response in the immediate aftermath of former FBI director James Comey announcing the reopening of the email investigation in a letter to Congress mere days before the election.
Judicial Watch got its hands on an email from attorney David Kendall to former FBI lawyer James Baker. Baker, you may remember, is under investigation for leaking to the press.
"Please call me ASAP about Comey letter," Kendall said, telling Baker to reach him by phone at his office or mobile.
Baker said he contacted the DOJ before contacting Kendall and forwarding what he learned from the conversation up the chain. Baker recalled Kendall says the Comey letter was "tantalizingly ambiguous" and that Comey made "inchoate and highly ominous" statements. Baker's email described Kendall as saying that "this was worse than transparency because it allows people to make whatever they want out of the letter to the prejudice of Secretary Clinton."
"I told him that I could not respond to his requests at this time but that I would discuss it with others and get back to him," Baker writes. "I suggest that we have some kind of follow up meeting or phone call with this group either this evening or over the weekend to address this and probably other issues/questions that come up in the next 24 hours. Sound reasonable?"
Ensuing emails showed recognizable names like fired FBI agent Peter Strzok and, of course, Comey himself.
[Image via CBS screengrab]
Have a tip we should know? [email protected]