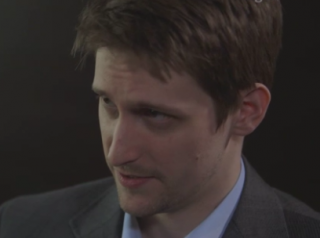 NSA whistleblower Edward Snowden had some strong words for the FBI's claim that it needs Apple to unlock the iPhone of San Bernardino shooter Syed Farook. "Respectfully, that's horses–t," Snowden said via video to the Common Cause Blueprint for a Great Democracy conference on Tuesday. He said that tools already exist to get to the information the FBI wants. Snowden also went on Twitter to post a link with information that backs this up.
The global technological consensus is against the FBI. Why? Here's one example: https://t.co/t2JHOLK8iU #FBIvsApple https://t.co/mH1ZXOOQ1E

— Edward Snowden (@Snowden) March 8, 2016
The link is for an ACLU article that basically alleges that the FBI has ulterior motives when they say they need Apple to access that particular phone. Their claim that they can't use a brute force attack of trying different passwords until they get it right, because the phone will auto-erase after 10 failed attempts, isn't true after all. The article explains that an auto-erase feature does not actually delete information, it just deletes the method of accessing the information, but that method is stored in a part of the phone that the FBI should be able to copy already. So if they activate the auto-erase, they can use that copy to get as many do-overs as they want.
So why would the FBI go to the trouble of controversially forcing Apple to do something, when they can do it themselves? According to the ACLU, they're just looking to set a precedent to help law enforcement in other cases.  Apple has already been asked to unlock phones in other cases, although a federal judge in New York has ruled in Apple's favor.
[h/t Business Insider, image via screengrab]
Have a tip we should know? [email protected]