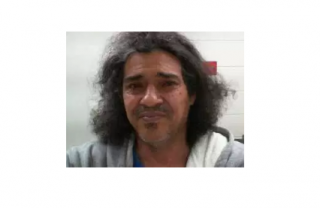 A fugitive who was suspected of invading and robbing a home while taking a family hostage was found nearly twenty years after the alleged incident took place. The Hartford Courant reported that on Saturday morning, police in Boxborough, Massachusetts pulled over Jose Manuel Blanco-Dominguez when a check of his car's registration plate turned up a possible National Crime Information Center warrant.
When police approached his vehicle, Blanco-Dominguez gave a fake name to Sgt. Brett Pelley. Instead of accepting the alias, Sgt. Pelley dug deeper and realized that he indeed had the missing suspect from the home invasion, and brought him in. "A less experienced officer may have mistaken the suspect's alias as valid," Boxborough Police Chief Warren Ryder said in a statement, "but thanks to the smart detective work by a seasoned law enforcement veteran like Sgt. Pelley, we were able to take this dangerous individual into custody."
Blanco-Dominguez allegedly acted with three other men when they invaded a Connecticut home in June 1997. They were accused of holding two men, two women, and two children aged 3 and 12 at knife-point. Police apprehended the three other suspects at the time, but Blanco-Dominguez allegedly jumped out of a window and ran into the woods, evading law enforcement for nearly 19 years.
He is being held without bail, until his arraignment and extradition hearing, which Fox News reports will take place on Monday.
Have a tip we should know? [email protected]