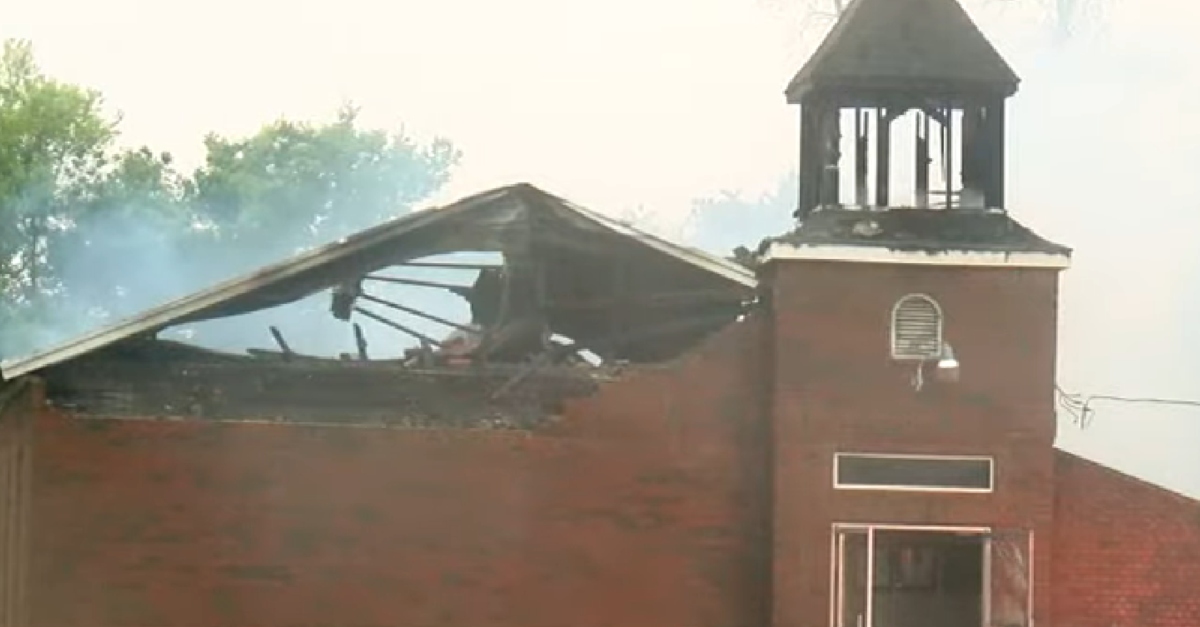 Holden Matthews, 21, was arrested Wednesday for fires set to three historically black churches in St. Landry Parish, Louisiana, according to KATC. He's the son of a deputy. Local sheriff Bobby Guidroz denied a report that the father turned in his son.
The alleged arsons started with St. Mary Baptist Church getting burned down in the town of Port Barre on March 26. Then Union Baptist Church in Opelousas was burned down April 2. Another conflagration hit Mount Pleasant Baptist Church on April 4.
All three locations historically served black congregants. Matthews is white. Some locals were hesitant at first to suggest a racist motivation.
"I don't know who's doing it or why they're doing it, but I don't want to be the one to inject race into it," Rev. Harry Richard of Greater Union Baptist Church said last week before authorities announced that the fires were suspicious. "Until we find out exactly what's going on, I pray the community doesn't panic. All the assumptions are flowing and creating an atmosphere of fear."
Authorities have yet to definitively confirm a racist motive. A press conference is set for 11:00 a.m. Central Time. The Daily Beast profiled Matthews' apparent social media activity and found that he was a regular on black metal and pagan pages. Those cultures apparently feature quite a few neo-Nazi fans. The defendant also reportedly commented on memes about far-right musician and reported neo-Nazi Varg Vikernes.
Vikernes, incidentally, once went to the prison for burning down three Christian churches in Norway, and murdering black metal guitarist Øystein "Euronymous" Aarseth. Vikernes moved to France after serving time, but was convicted over there in 2014 for publishing Islamophobic and anti-Semitic blog posts.
Update – 11:15 a.m.: Louisiana Fire Marshal Butch Browning announced that Matthews is charged with three counts of simple arson on a religious building. Each count beings a maximum penalty of 15 years in prison. He vaguely noted the defendant had a "relationship" with black metal, which had an "association" with church burnings. Browning said that federal investigators are vetting the case over the alleged racist motive.
[Screengrab via KATC]
Have a tip we should know? [email protected]