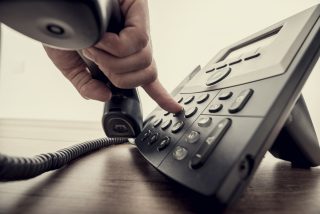 The Republican National Committee is being accused by the Democratic National Committee of violating a decades-old consent decree that prohibits them from engaging in various "ballot security" operations on and around Election Day. Statements made by a Republican Party of Virginia official basically admits it, the Democrats say.
According to a training conference call held for poll watchers who volunteered through Donald Trump's campaign, the RNC may be behind activity prohibited by the consent decree, the DNC argues. According to court documents, Democrat Frank Anderson got himself invited to the call and recorded the statement by Chris Marston, General Counsel for the Virginia Republican Party.
"I've got the folks RNC has hired on — um, to help them with–," Marston said on the call, before supposedly catching himself. "I'm sorry," he immediately said. Marston, who is also the state party's Election Day Operations Chair, then changed his tune while laughing, saying, "The RNC is not doing anything related to Election Day operations." According to the consent decree, state parties (except for New Jersey) are allowed to carry out poll watching activities, as long as the National Committee has nothing to do with it.
The DNC filed an audio recording of Martson's comments with the court, along with a declaration by Anderson
In a declaration filed with the court on Friday, Marston responded to the DNC's use of his words as evidence of RNC wrongdoing. He stated:
While describing voting technology to the listeners, I mentioned that the RNC had hired a consultant knowledgeable on that topic. I am aware of the RNC's Consent Decree, and have heard many times from RNC personnel that it restricts the RNC's involvement in election day activities. Knowing how seriously the RNC takes the Consent Decree, I immediately emphasized (with some laughter) that the RNC was not involved in election day operations so that listeners would not misunderstand this.
Marston also criticized Anderson for essentially going undercover as a Trump supporter to infiltrate the operation and record the call, and chastised the DNC for using it their case. "I am surprised that the DNC would rely on this statement to claim that the RNC is involved in election day operations," he said. "I also find it outrageous that the DNC apparently condones Frank Anderson's misleading participation in this online program."
[Image via Shutterstock]
Have a tip we should know? [email protected]