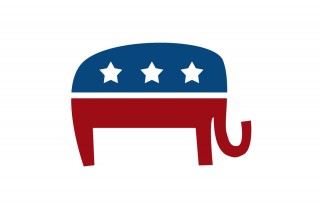 The Republican National Committee issued a warning to its members about engaging in election day activity that is prohibited by a consent decree that the RNC and the Democratic National Committee agreed to decades ago. The decree came about in 1981, after Republican officials allegedly engaged in intimidation tactics against minority voters in the name of "ballot security." The decree barred the RNC from engaging in various polling-related activities, and now they're being careful to follow the rules.
In the consent decree, the RNC specifically agreed to:
(a) comply with all applicable state and federal laws protecting the rights of duly qualified citizens to vote for the candidate(s) of their choice;

(b) in the event that they produce or place any signs which are part of ballot security activities, cause said signs to disclose that they are authorized or sponsored by the party committees and any other committees participating with the party committees;

(c) refrain from giving any directions to or permitting their agents or employees to remove or deface any lawfully printed and placed campaign materials or signs;

(d) refrain from giving any directions to or permitting their employees to campaign within restricted polling areas or to interrogate prospective voters as to their qualifications to vote prior to their entry to a polling place;

(e) refrain from undertaking any ballot security activities in polling places or election districts where the racial or ethnic composition of such districts is a factor in the decision to conduct, or the actual conduct of, such activities there and where a purpose or significant effect of such activities is to deter qualified voters from voting; and the conduct of such activities disproportionately in or directed toward districts that have a substantial proportion of racial or ethnic populations shall be considered relevant evidence of the existence of such a factor and purpose;

(f) refrain from having private personnel deputized as law enforcement personnel in connection with ballot security activities.
The RNC allegedly violated the consent decree in 1986, 1990, and 2008. In 1987, the court modified the decree and clarified that the RNC "may deploy persons on election day to perform normal poll watch[ing] functions so long as such persons do not use or implement the results of any other ballot security effort, unless the other ballot security effort complies with the provisions of the Consent Order."
After the 2008 allegation, the RNC asked a court to vacate or modify the decree. The court modified it again, defining "ballot security" as including "any program aimed at combating voter fraud by preventing potential voters from registering to vote or casting a ballot," defining "normal poll-watch function" as "stationing individuals at polling stations to observe the voting process and report irregularities unrelated to voter fraud to duly appointed state officials, and pointing out that the consent decree expires on December 1, 2017. Should the RNC violate the decree, it will extend for eight years from violation date.
The RNC appealed, but the circuit court upheld the decision and modification.
Now the RNC is being extra careful not to get in any more trouble. RNC General Counsel John Ryder said in a letter to members, instructing them not to engage in any ballot security actions as the election approaches.
Ryder warned that people not even engage in ballot security measures in their "personal, state party, or campaign capacity," and that if they do, the RNC does not sanction it.
[Image via via hafakot/Shutterstock]
Have a tip we should know? [email protected]