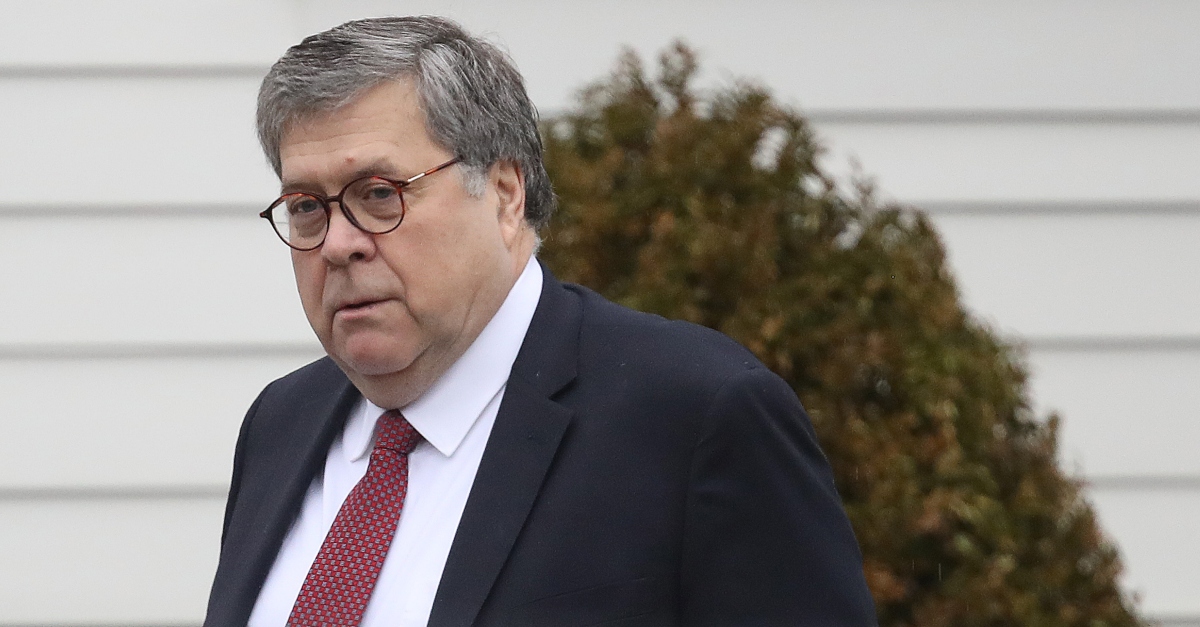 At least one Democratic lawmaker is openly suggesting that U.S. Attorney General William Barr is in danger of tarnishing an otherwise respected legal legacy by committing some obstruction of justice of his own. The comments were made Thursday afternoon in a Politico article, which said that Barr's legacy is in limbo right now.
Rep. Hank Johnson (D-Ga.) suggested that if Barr's summary was released so President Donald Trump and his attorney Rudy Giuliani would have an opportunity to push a false narrative of complete and total exoneration Barr might have "obstructed justice." Barr said that Special Counsel Robert Mueller didn't exonerate Trump of obstruction of justice but that Mueller didn't allege it either, ultimately leaving it up to him and Deputy Attorney General Rod Rosenstein.  They decided the evidence wasn't sufficient for such a charge. He also said Mueller did not allege a conspiracy between Russia and Trump/the Trump campaign.
"If it turns out that he has obstructed justice by how he has handled the Mueller report that will be a deep stain on his legacy," Johnson said.
At the same time, Johnson said it's hard to know whether Barr has truly gone awry, given that we have not seen the Mueller report.
Barr, now in his second stint as U.S. Attorney General (the first occurring during the George H.W. Bush years), has returned to Capitol Hill fully aware that he would be tasked with receiving Mueller's confidential Russia report and deciding what to do next.
Much criticism has been hurled Barr's way of late, beginning chiefly with his release of a four-page summary on Mueller's "principal conclusions." This summary has even been criticized by apparent members of the Special Counsel team for underselling the damaging details contained within the full Mueller report. Meanwhile, the lawyer who wrote the Special Counsel regulations said Barr has been making up how to handle this as he goes along. What's more, the House Judiciary Committee has threatened to use its subpoena power to obtain the full report, since Barr has acknowledged that there would be redactions. Committee Chairman Rep. Jerrold Nadler (D-N.Y.) said he would give Barr more time to "change his mind."
All of this is to say that Barr is very much under the spotlight. What hadn't been suggested until now–at least by lawmakers–is that Barr may have obstructed justice himself in some way.
[Image via Win McNamee/Getty Images]
Have a tip we should know? [email protected]