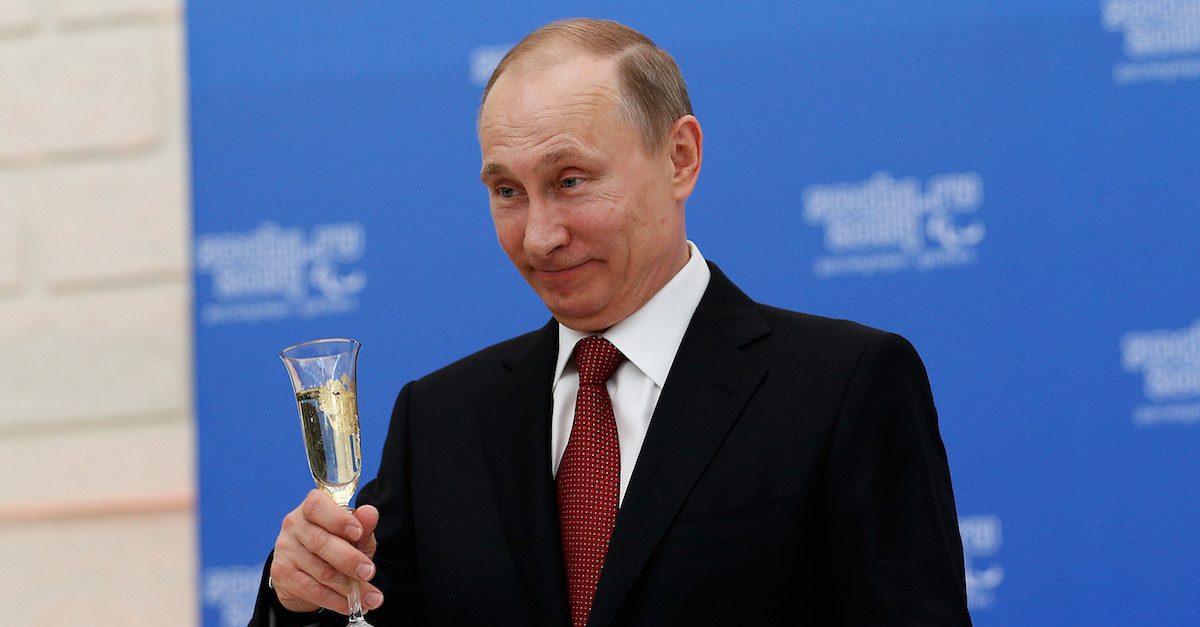 You can add Russian chess grandmaster Garry Kasparov to the running list of those who came away from watching President Donald Trump and Russian President Vladimir Putin speaking on the world stage and concluding that treason may have occurred.
Kasparov, who is also the chairman of the Human Rights Foundation and a noted anti-Putin columnist, was far from convinced that President Trump is playing 4D chess. Trump, instead of outright rebuking Russia for interfering in the 2016 election, pinned blame on the U.S. intelligence community instead. Kasparov said that the press conference was a clear indication Trump and Putin are alike in that neither represent their nations.
He called this a "dream" scenario for Putin and said Trump is either weak or a traitor.
Kasparov criticized "America First" as a "sick joke," in light of the press conference.
Finally, he called this "the darkest hour in the history of the American presidency."
Kasparov is no stranger to Putin's regime and has even said "I told you so" when it comes to Russian interference in the U.S. election.
"I've been saying many of the same things about Vladimir Putin for over 17 years," he said. "Putin is not a democratically elected leader — he is a dictator."
"The sad news is propaganda works," he added. "Fake news works.
Kasparov has also spoken before on what it's like to fear being assassinated by Putin over his critical commentary.
Earlier Monday, former CIA director John Brennan said the joint press conference in Helsinki was an impeachable offense.
Brennan reacted  by accusing Trump of committing "high crimes and misdemeanors," the same words found in Article II Section 4 of the U.S. Constitution laying out the grounds for impeachment.
"Donald Trump's press conference performance in Helsinki rises to & exceeds the threshold of 'high crimes & misdemeanors.' It was nothing short of treasonous. Not only were Trump's comments imbecilic, he is wholly in the pocket of Putin. Republican Patriots: Where are you???" he tweeted.
[Image via Harry Engels/Getty Images]
Have a tip we should know? [email protected]