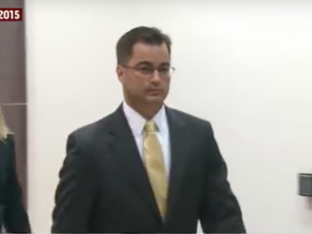 Hillary Clinton's former IT aide Bryan Pagliano invoked his rights not to incriminate himself under the Fifth Amendment more than 125 times during his deposition on Wednesday, Judicial Watch confirmed to LawNewz.com. The deposition was part of an ongoing lawsuit by the conservative watchdog group seeking information about former Secretary of State Hillary Clinton's private email server.
Pagliano is a central figure in the Clinton e-mail controversy as he is widely believed to be the individual who created and maintained Clinton's private server. This is not the first time he has invoked his Fifth Amendment right to not testify. Over the course of the last year, Pagliano has twice refused to testify before congressional committees investigating matters related to Clinton's use of a private e-mail server while serving as Secretary of State. Pagliano also reportedly demanded and received an immunity deal from the Department of Justice prior to speaking with the FBI as part of the Bureau's investigation into the Clinton server.
Earlier this month, Federal Judge Emmet G. Sullivan postponed Pagliano's deposition and ordered that he reveal details of his immunity agreement with the federal government. That agreement was filed under seal. LawNewz.com is working to find out more information about the deposition and will update this post accordingly. 
Have a tip we should know? [email protected]