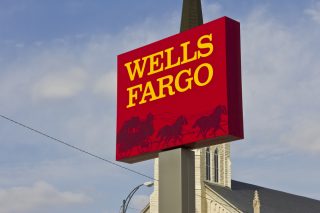 California Attorney General Kamala Harris said that there is probable cause to believe that Wells Fargo committed felonies in their alleged creation of millions of unauthorized accounts and credit cards in their customers' names. According to a seizure warrant obtained by Reuters, a criminal investigation of the bank is currently underway.
Wells Fargo spokesman Mark Folk told the L.A. Times that the bank is "cooperating in providing the requested information."
CEO John Stumpf stepped down after testifying before Congress regarding the alleged fraudulent practices. The bank has already been ordered by the U.S. Consumer Financial Protection Bureau to pay $190 million in fines and restitution to settle civil charges that their employees opened up to 2 million accounts without permission, in order to meet company sales goals.
[Image via Jonathan Weiss/Shutterstock]
Have a tip we should know? [email protected]