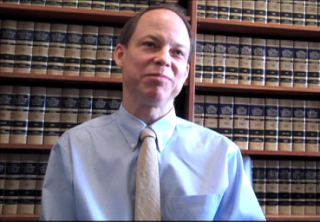 Santa Clara County Judge Aaron Persky, who drew notoriety from the light sentence he gave to Brock Turner, who was convicted of sexually assaulting an unconscious woman outside a fraternity house, was supposed to make a decision regarding another man who had been convicted of a sex crime. This time, however, he withdrew himself from the matter.
The San Jose Mercury News reported that Judge Persky was to decide whether to reduce the charge of Robert Chain, who was convicted of felony possession of child pornography. Chain was reportedly in possession of tablet computer that had 188 images of child pornography involving girls between the ages of 5 and 12, and one image of an infant. Persky had sentenced Chain to four days in county jail, and had hinted that he might reduce the conviction to a misdemeanor. Even with the reduction, Chain would have to register as a sex offender, but his name and picture would not be listed online.
According to the Mercury News, such reductions have been done before, but if it happened now, it would be a year earlier than a probation officer's recommendation.
Judge Persky, who is the target of a campaign to get recalled, was supposed to make the decision in court on Friday. The day before, he let attorneys know that he was recusing himself. He said in a written ruling that while on vacation with his family, he heard publicity about the case.
Judge Persky wrote:
This publicity has resulted in a personal family situation such that 'a person aware of the facts might reasonably entertain a doubt that the judge would be able to be impartial.
It is unknown what exactly the publicity was.
The case was adjourned to October 6, when Judge Kenneth P. Barnum will announce a decision.
[Image via screengrab]
Have a tip we should know? [email protected]